Bereichsnavigation
Globales Wissens- und Sammlungsnetzwerk beschlossen
News from 11/08/2018
Global Summit of Research Museums endet mit gemeinsamer Abschlusserklärung internationaler Forschungsmuseen.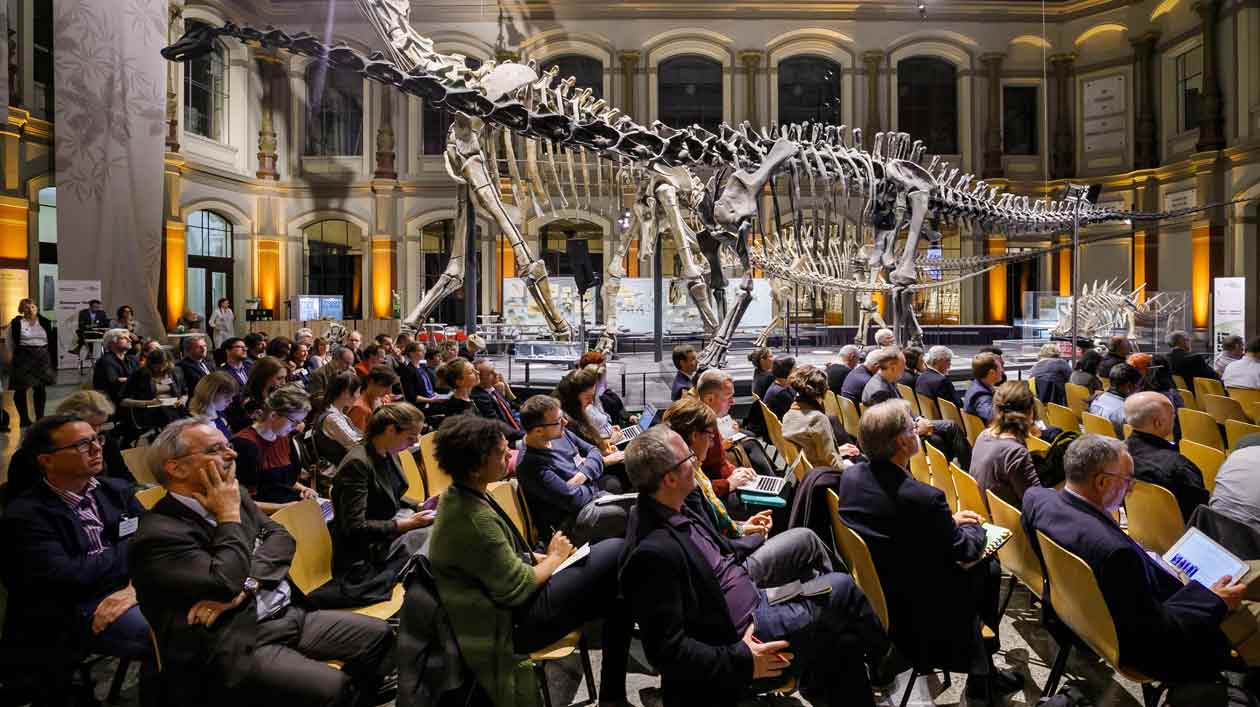 Die Teilnehmerinnen und Teilnehmer der Konferenz unterzeichneten eine Abschlusserklärung, in der die bedeutende Rolle betont wird, die Forschungsmuseen in der Gesellschaft einnehmen. Gleichzeitig verpflichteten sich die Museen zur Schaffung eines globalen Wissens- und Sammlungsnetzwerks, um die grenzüberschreitende Vernetzung und Zusammenarbeit zu stärken.
Der Global Summit of Research Museums, die weltweit erste Konferenz von Forschungsmuseen, fand vom 4. bis zum 6. November 2018 in Berlin statt. Insgesamt nahmen 232 Museumsvertreterinnen und -vertreter von 109 Einrichtungen aus 24 Ländern teil. Organisiert wurde die Konferenz von der Leibniz-Gemeinschaft in Zusammenarbeit mit der Stiftung Preußischer Kulturbesitz.
Weiterführende Links
To overview