A Spirit of Optimism: 2021 Annual Report Released
News from 07/01/2022
"How will we build the future?" asks the recently published annual report of the SPK, which focuses on the internal changes underway at the Foundation and the people behind them.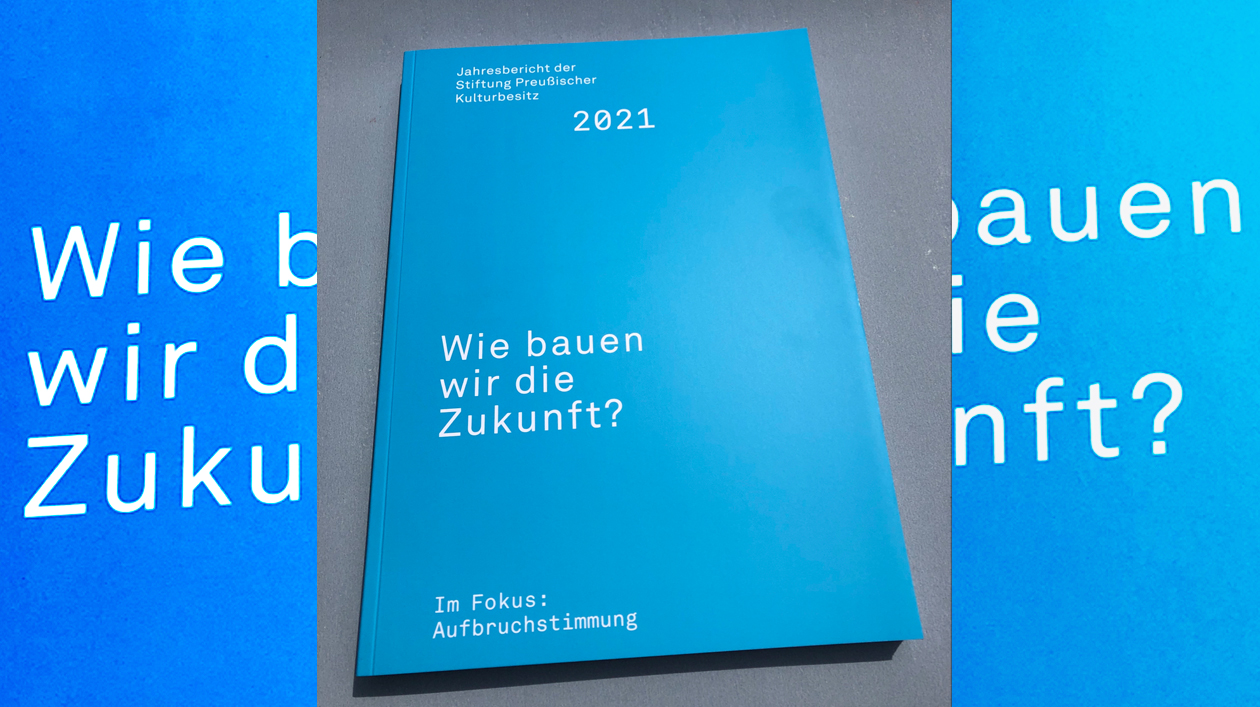 The 2021 Annual Report of the SPK has now been published. In his foreword, SPK President Hermann Parzinger recalls a "yearning for normalcy" during the past twelve months.
The central topic of the report is the renewal process at the SPK. Although there is still a great deal to do in the way of reform, much progress has already been made: mobile work is playing an ever greater role; we have made the issues of sustainability and diversity a high priority; and we have also begun to address substantive questions about what the future could look like for our museums, libraries, archives and institutes. The report includes discussions of all these topics by Claudia Banz (Kunstgewerbemuseum), Nina Schallenberg (Hamburger Bahnhof – Museum der Gegenwart – Berlin) and Andrea Scholz (Ethnologisches Museum). Among the other subjects covered are the future of museums as such, current topics of debate, and network-building opportunities.
The SPK Annual Report has again been designed by Andreas Dimmler and edited by Gesine Bahr together with the Department of Media, Communications, and Events.
Links for Additional Information
To overview