Welfenschatz: U.S. Supreme Court Rules in Favor of SPK
News from 02/04/2021
Der U.S. Supreme Court hat am 3. Februar 2021 im Rechtsstreit um die Zulässigkeit des Welfenschatz-Verfahrens in den USA einstimmig zugunsten der SPK entschieden.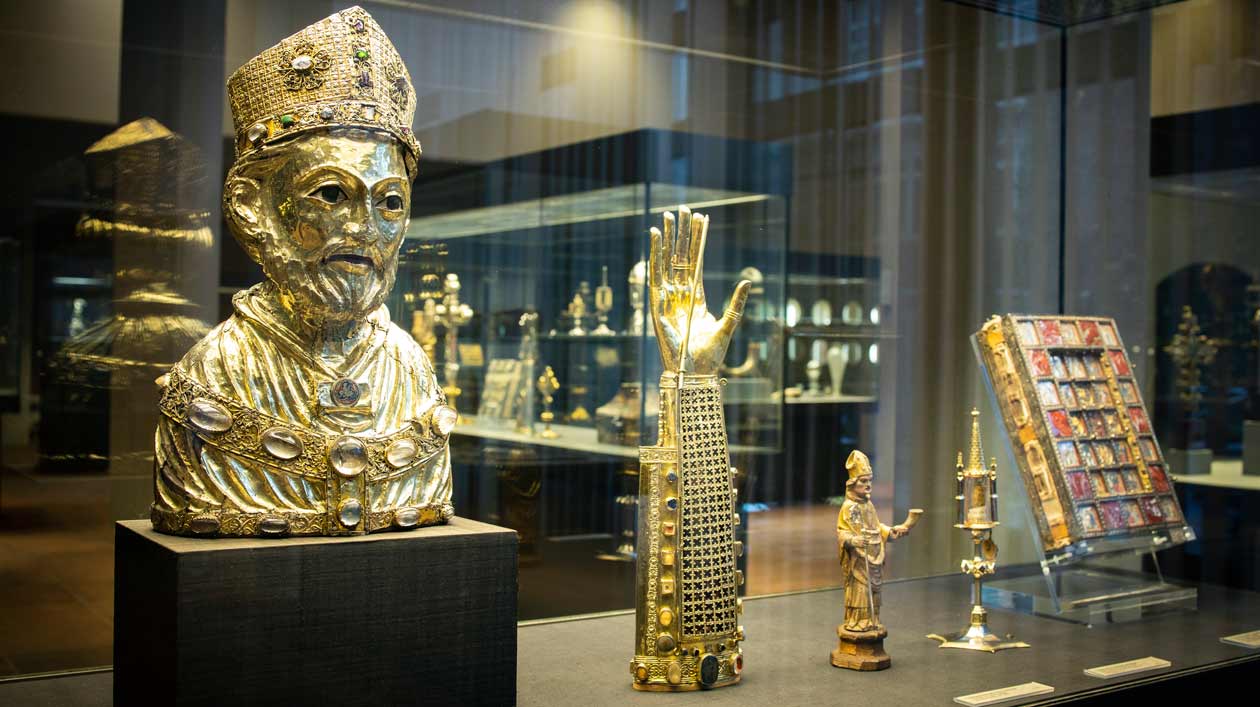 Der U.S. Supreme Court (SCOTUS) hat damit die Entscheidungen der vorinstanzlichen Gerichte aufgehoben. Gleichzeitig hat er den Fall zurückverwiesen an den U.S. District Court for the District of Columbia, das in erster Instanz angerufene Gericht. Dieses muss nun erneut entscheiden – unter Beachtung des Urteils des SCOTUS.
SPK-Präsident Hermann Parzinger begrüßt die einstimmige Entscheidung des U.S. Supreme Court, der Argumentation der SPK im Welfenschatz-Fall zu folgen und sagt: "Die SPK ist seit langem der Meinung, dass der Fall nicht vor ein US-Gericht gehört."
Die SPK ist nicht nur der Auffassung, dass die Klage in den U.S.A. unzulässig ist, sondern sie hält die Klage auch inhaltlich nicht für begründet, weil es sich beim Verkauf des Welfenschatzes 1935 um keinen NS-verfolgungsbedingten Zwangsverkauf handelt. Diese Ansicht basiert auf jahrelanger sorgfältiger Provenienzforschung und wird durch die Empfehlung der Beratenden Kommission aus dem Jahr 2014 gestützt.
Weiterführende Links
To overview
Bereichsnavigation
---