Lost Work by Eduard Gaertner Returns to Kupferstichkabinett
News from 03/24/2022
Work by Eduard Gaertner back in the Kupferstichkabinett: Believed lost in wartime, but recognized at auction; donated to the museum by its prospective seller.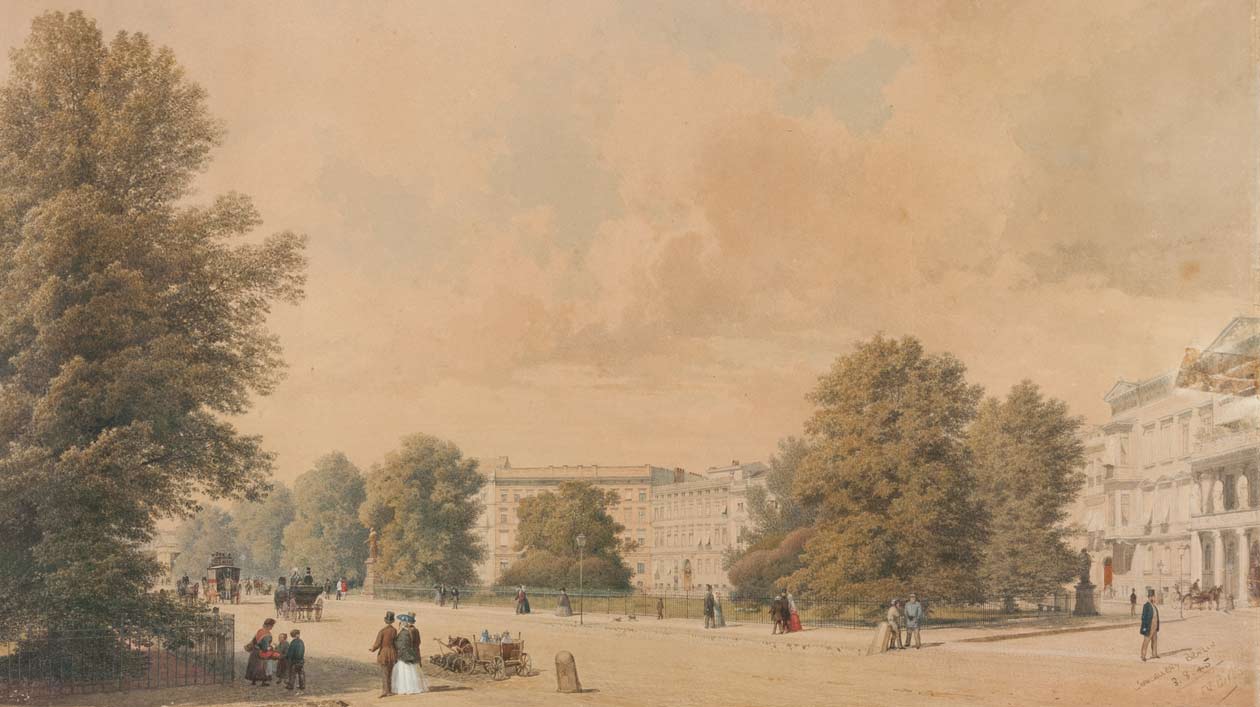 Eduard Gaertner's Der Leipziger Platz in Berlin (1862) has recently been returned to the Kupferstichkabinett (Museum of Prints and Drawings). The work was to be offered at auction in September 2021 by Mellors & Kirk, in Nottingham, United Kingdom. A curator at the Kupferstichkabinett was alerted beforehand and identified the piece as one that had gone missing from the collection at the end of the Second World War. The consignor then agreed to return it, thanks to the mediation of Nigel Kirk, the auction house's director. The drawing has now been back in Berlin for several days.
Privy Councilor F. C. Glaser made a gift of Der Leipziger Platz in Berlin (Ident. No. SZ E. Gaertner 2) to the drawings collection of the Nationalgalerie on January 17, 1891. This collection now belongs to the Kupferstichkabinett, which itself is part of the Staatliche Museen zu Berlin (National Museums in Berlin). Gaertner's highly esteemed work on paper was loaned to Hitler's Reich Chancellery in 1933, but was not returned after the war. From that point on, in 1945, it was considered lost.
"The collections in our libraries, museums and archives," said SPK President Hermann Parzinger, "still have significant gaps that can be traced back to the Second World War and the period shortly afterward. Many works were destroyed, others were taken to Russia, while still others were stolen by people acting on their own accord. We are grateful for every work that makes its way back into the collections."
Links for Additional Information
To overview