Nine-and-a-half weeks – and then...
News from 07/20/2021
Today, the first exhibitions in the Humboldt Forum open to the public. From September 22, visitors can admire ethnological collections and Asian art occupying a floor area of 17,000 square meters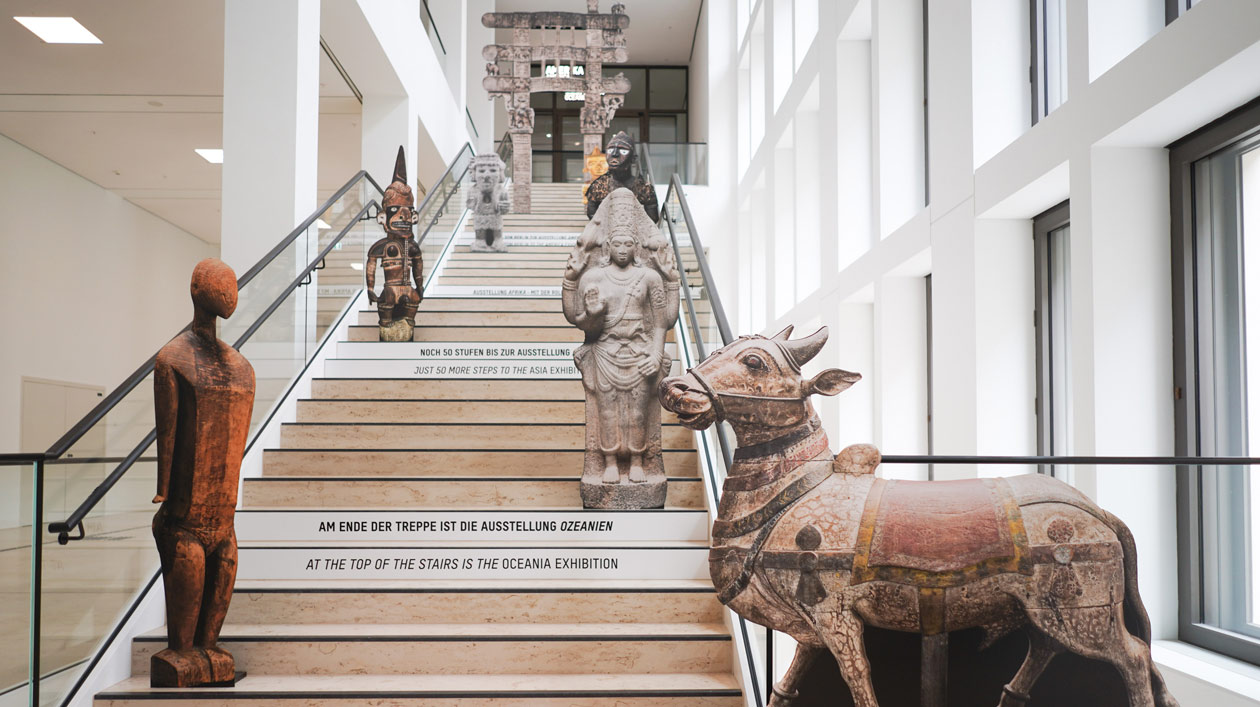 Anticipation is growing: nine and a half weeks after the first exhibitions open in the Humboldt Forum comes the next big milestone. From September 22, 2021, the exhibitions of the Ethnologisches Museum (Ethnological Museum) and the Museum für Asiatische Kunst (Asian Art Museum) of the Staatliche Museen zu Berlin (National Museums in Berlin) on the second and third floors of the Humboldt Forum will present new perspectives on the past and present cultures of Africa, America, Asia, and Oceania.
A house from Palau that is richly decorated with carvings, impressive outrigger boats from Oceania, and audio documents from all over the world in the Berlin Phonogram Archive: the permanent exhibition of the Ethnologisches Museum casts light on both kinds of cultural heritage: the material and the immaterial. These are equally vivid in the presentation by the Museum für Asiatische Kunst in the Humboldt Forum, where visitors can take part in a Japanese tea ceremony, absorb the beauty of Indo-Islamic gardens, or lose themselves in thought before statues of the Buddha.
Links for Additional Information
To overview