Biermann Archive comes to the Staatsbibliothek
News from 07/13/2021
Wolf Biermann hands over his archive and diaries to the Staatsbibliothek zu Berlin – Preussischer Kulturbesitz at a ceremony in the building on Unter den Linden.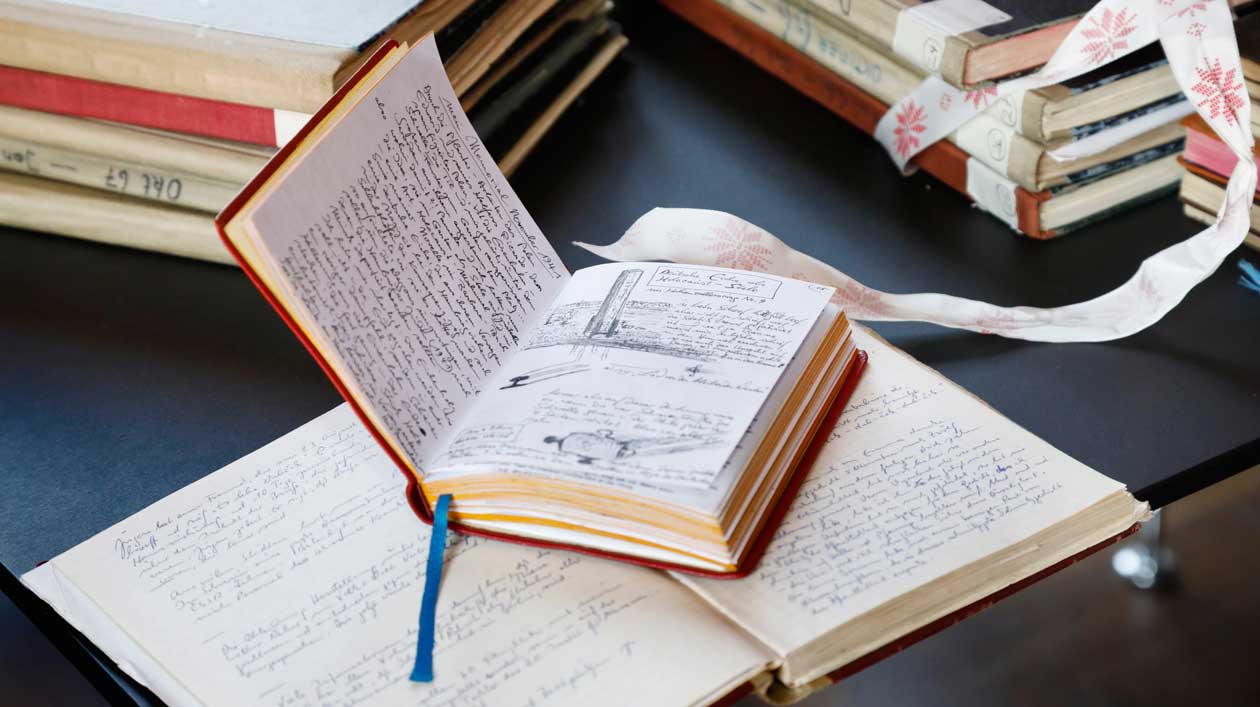 With the help of the Federal Commissioner for Culture and Media Affairs and the German States Cultural Foundation (KSL), the Staatsbibliothek (State Library) is acquiring the private and professional archive and the personal diaries of Wolf Biermann. Now 84 years old, the songwriter has reflected the inner conflict and the subsequent unification of Germany in his work like no-one else. The Wolf Biermann Archive will inform research in many different ways and has the potential to cast new light on literary, cultural, and socio-political issues. The presentation of the archive was celebrated on July 13, 2021 at an event held in the Unter den Linden building of the Staatsbibliothek zu Berlin.
SPK President Hermann Parzinger said: "Through his life and work, Wolf Biermann has proven how strong and momentous the power of words and songs can be. The massive protests against his expatriation in 1976 are seen as marking the beginning of the end of the GDR. He also stimulated important debates in reunified Germany with his political essays. No-one else embodies the recent history of Germany quite like he does, both as a divided country and as a reunified one. I am delighted that it has been possible to acquire his work for the Staatsbibliothek to add to its important collections."
Links for Additional Information
To overview