Im Wortlaut
News from 05/12/2023
We apologize that this content is available in German only.
Die Vereinbarung zwischen der SPK und der Bundesrepublik Nigeria über die Restitution der Benin-Bronzen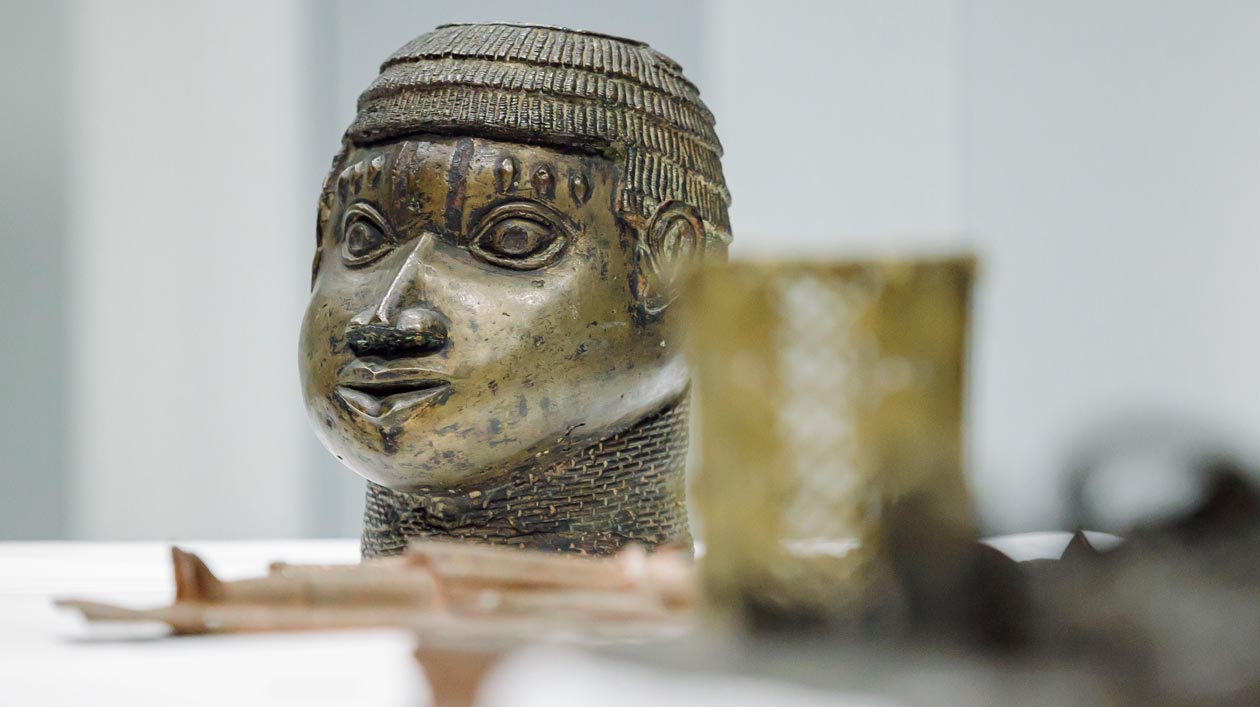 Am 25. August 2022 haben die Stiftung Preußischer Kulturbesitz und die Bundesrepublik Nigeria, vertreten durch die National Commission for Museums and Monuments (NCMM) eine Vereinbarung über die Rückgabe der Benin-Bronzen aus dem Bestand des Ethnologischen Museums der Staatlichen Museen zu Berlin geschlossen. Wir dokumentieren sie aus aktuellem Anlass.
Dokument zum Download
Weiterführende Links
To overview