Returns to Namibia and Tanzania: Foundation Board clears the way
News from 06/27/2022
23 objects of the Ethnological Museum are to remain permanently in Namibia - agreement on returns to Tanzania also possible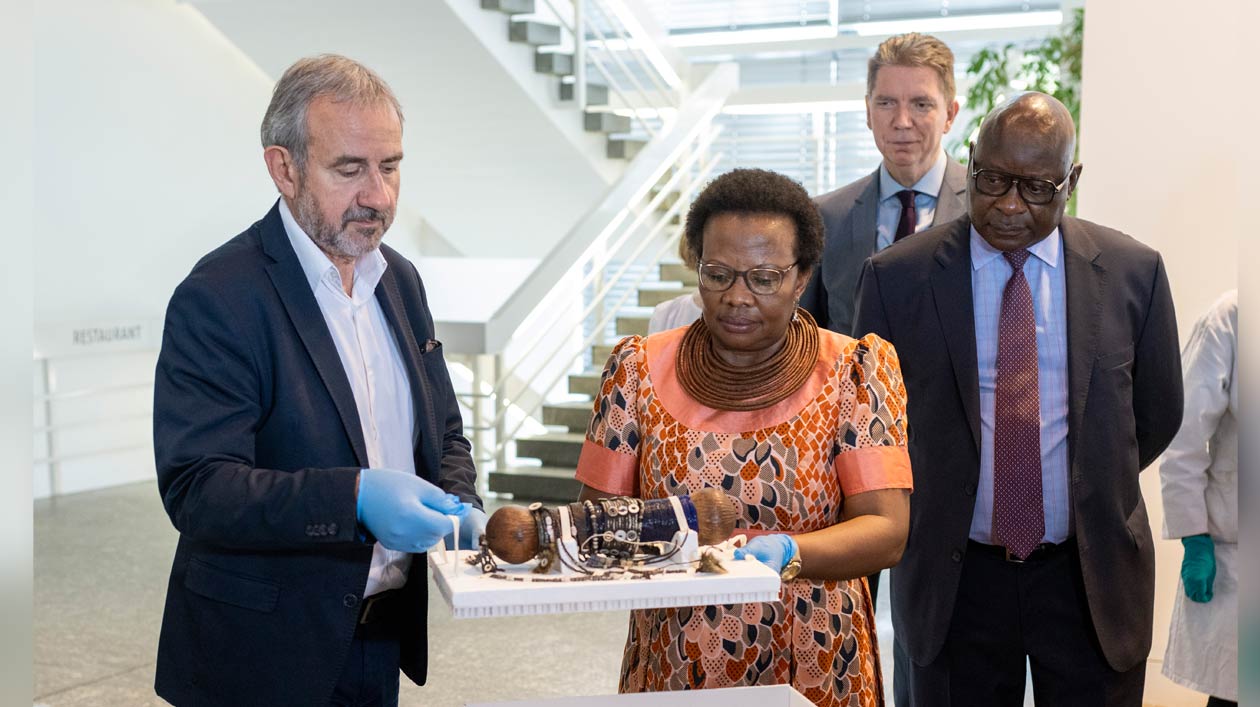 23 objects from the collection of the Ethnological Museum of the National Museums in Berlin can remain permanently in Namibia. The Board of Trustees of the Prussian Cultural Heritage Foundation, chaired by Minister of State for Culture Claudia Roth, authorized SPK President Hermann Parzinger on Monday "to conclude an agreement with the responsible authorities in Namibia in due course on the whereabouts of individual or even all objects."
"We know how significant these objects are for Namibia. They are very early pieces, of which there are no comparable objects left in Namibia itself because of the violent colonization. If we now return these objects permanently, we will support our Namibian partners in reconstructing the history of their country," says Hermann Parzinger.
The Foundation Board also authorized the President to enter into an agreement for the return of objects from Tanzania that have been identified as war booty from the Maji-Maji War and other wars since the colonial conquest.
These war booties, as well as other holdings from Tanzania, have been the subject of collaborative projects with partners in Tanzania in recent years, including colleagues at the University of Dar-Es-Salaam and the National Museum of Tanzania.
Hermann Parzinger: "Since we agree with our partners that these objects from Tanzania, which were appropriated in a clear context of violence, should not remain permanently in Germany, I am pleased that the Foundation Board has now authorized me to conclude an agreement on repatriation with the responsible authorities in Tanzania."
Links for Additional Information
To overview