museum4punkt0: Developing and Sharing Digital Outreach Applications
News from 06/24/2022
Twenty-seven projects organized by a variety of museums throughout Germany demonstrate the range of possibilities for digital cultural outreach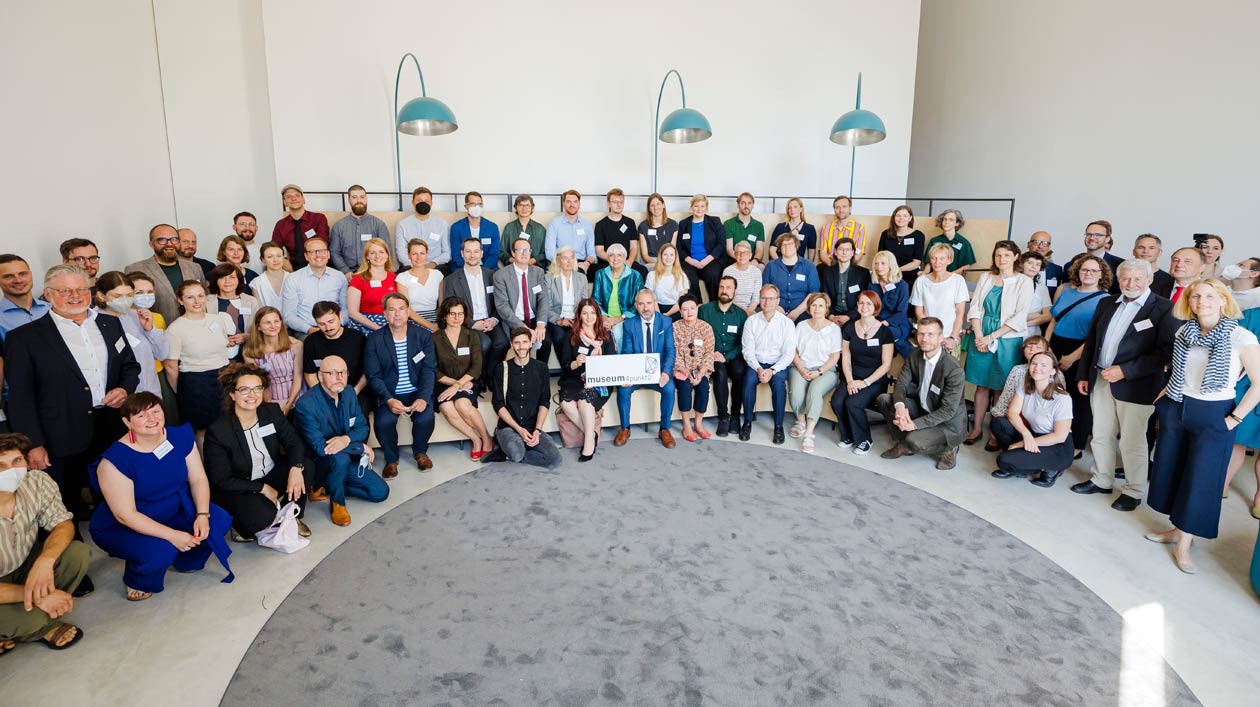 At a show of work in progress held today in Berlin, institutions participating in the digital outreach project museum4punkt0 presented an overview of the applications they have been developing and trialing since 2017. In her opening address, the Federal Commissioner for Culture and the Media, Claudia Roth, said: "The idea of sustainability has to be applied to cultural outreach too. So I'm pleased that it plays such an important role in the museum4punkt0 project and that this unique concept is being used to encourage cooperation between institutions." The project enables institutions to make their innovative work available to other participants for further use.
SPK President Hermann Parzinger said: "For small institutions, especially, this collaborative project provides great opportunities, because they can re-use existing applications and adapt them to their needs. I'm delighted that, through its work with a broad range of cultural institutions, the SPK will once again be able to realize its broader mandate as a federal organization. The only way to achieve digital transformation in the cultural sector is by working together."
In museum4punkt0, the Stiftung Preussischer Kulturbesitz (Prussian Cultural Heritage Foundation) has brought together a variety of museums from throughout Germany to develop interactive and participatory digital applications for sharing cultural heritage. The know-how generated during the course of the project is simultaneously being transferred to the institutions in Germany charged with preserving cultural heritage, with all of the results being made available for re-use by others. In addition to supplying ready-to-use or easily adaptable applications, the project teams are presenting their findings to the public and sharing their experience, advice and apps with other institutions. This in-depth exchange and the interdisciplinary expertise contributed by its members serve to make museum4punkt0 a sustainable digital project.
Links for Additional Information
To overview