Neue Publikation: Ergebnisse der Provenienzforschung an Schädeln aus Deutsch-Ostafrika
News from 01/18/2023
We apologize that this content is available in German only.
Nach dem Abschluss der Provenienzforschung zu Schädeln aus Deutsch-Ostafrika ist nun eine umfangreiche Publikation zum Pilotprojekt erschienen. Parzinger: "Wir sind zur sofortigen Rückgabe bereit und warten auf Signale aus den Herkunftsländern"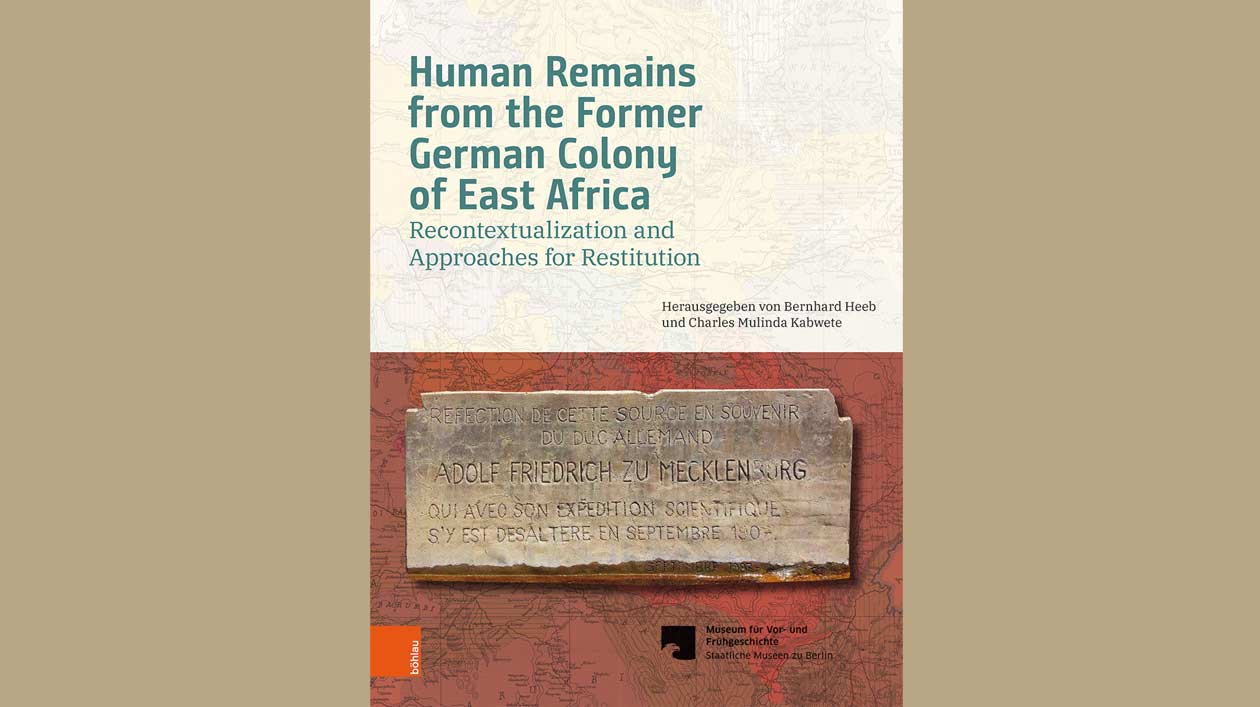 Das Museum für Vor- und Frühgeschichte der Staatlichen Museen zu Berlin hat in einem 2017 gestarteten Projekt gemeinsam mit Wissenschaftlern aus Ruanda die Provenienz von rund 1100 Schädeln aus der ehemaligen Kolonie Deutsch-Ostafrika untersucht. Die Ergebnisse dieses von der Gerda Henkel Stiftung geförderten Pilotprojektes liegen nun als Publikation vor. "Human Remains from the Former German Colony of East Africa", herausgegeben von Bernhard Heeb und Charles Mulinda Kabwete, bietet die Grundlage für eine verantwortungsvolle Rückführung der menschlichen Überreste in die Herkunftsländer. Professor Charles Mulinda Kabwete ist als Historiker für der University of Rwanda tätig. Bernhard Heeb verantwortet als Kustos am Museum für Vor- und Frühgeschichte die Aufarbeitung der anthropologischen Sammlung.
SPK-Präsident Hermann Parzinger: "Für die SPK ist das klare Ziel der Provenienzforschung zu den human remains, diese an die betroffenen Länder zu restituieren. Mit ihnen haben wir die Ergebnisse der Forschungen vor gut 2 Jahren geteilt und mit Zustimmung des Stiftungsrates die Restitution angeboten. Wir sind zur sofortigen Rückgabe bereit und warten jetzt auf Signale aus den Herkunftsländern. Mit der jetzt vorliegenden Publikation sind die Ergebnisse der Forschungsarbeit aber auch für die breite Öffentlichkeit nachlesbar. Ich danke der Gerda-Henkel-Stiftung für die so wichtige Förderung des Projekts, das uns in die Lage versetzt, begangenes Unrecht wiedergutzumachen."
Weiterführende Links
To overview