Gerhard Richter: over a hundred works coming to Berlin
News from 03/15/2021
Gerhard Richter, one of the most influential artists of our time, is providing the Nationalgalerie (Staatliche Museen zu Berlin) with a diverse group of more than a hundred works for the Museum des 20. Jahrhunderts at the Kulturforum. The main work involved in this long-term partnership is the four-part cycle Birkenau (2014), which will be displayed from March 16 to October 3, 2021 in the Alte Nationalgalerie in an installation titled "Reflections on Painting".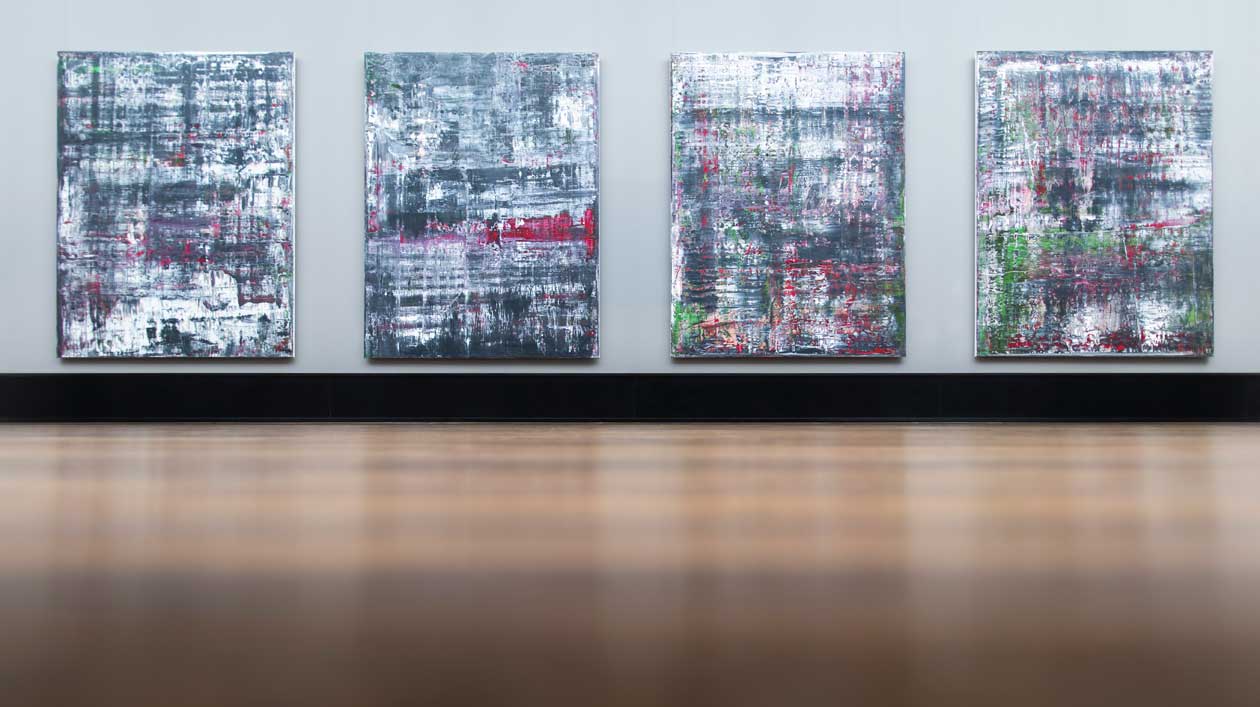 The contract concerned will shortly be signed between the GERHARD RICHTER KUNSTSTIFTUNG (Gerhard Richter Art Foundation) and the Stiftung Preussischer Kulturbesitz (Prussian Cultural Heritage Foundation). The display of the Birkenau cycle is funded by the Prussian Cultural Heritage Board of Trustees.

SPK President Hermann Parzinger thanked the artist: "This generous offer by Gerhard Richter is an honor for the Stiftung Preussischer Kulturbesitz. It could even be said that a dream has come true. Gerhard Richter's work is inseparable from German history. For many of us, his paintings are a way of coming to terms with the upheavals of the twentieth century. At the same time, however, Richter's art needs and seeks out topics of contemporary debate. What better place could there be for that than Berlin? The pictures in Gerhard Richter's foundation mark the beginning of a new era for the Nationalgalerie – one that is taking shape ever more clearly with the construction of the Museum des 20. Jahrhunderts (Museum of the 20th Century)."
Links for Additional Information
To overview