Her Majesty on the Building Site
News from 09/12/2022
Whenever she visited Berlin, Queen Elizabeth II showed an interest in the Staatliche Museen. In 2004, former SPK President Klaus-Dieter Lehmann gave the Queen a tour of Museumsinsel.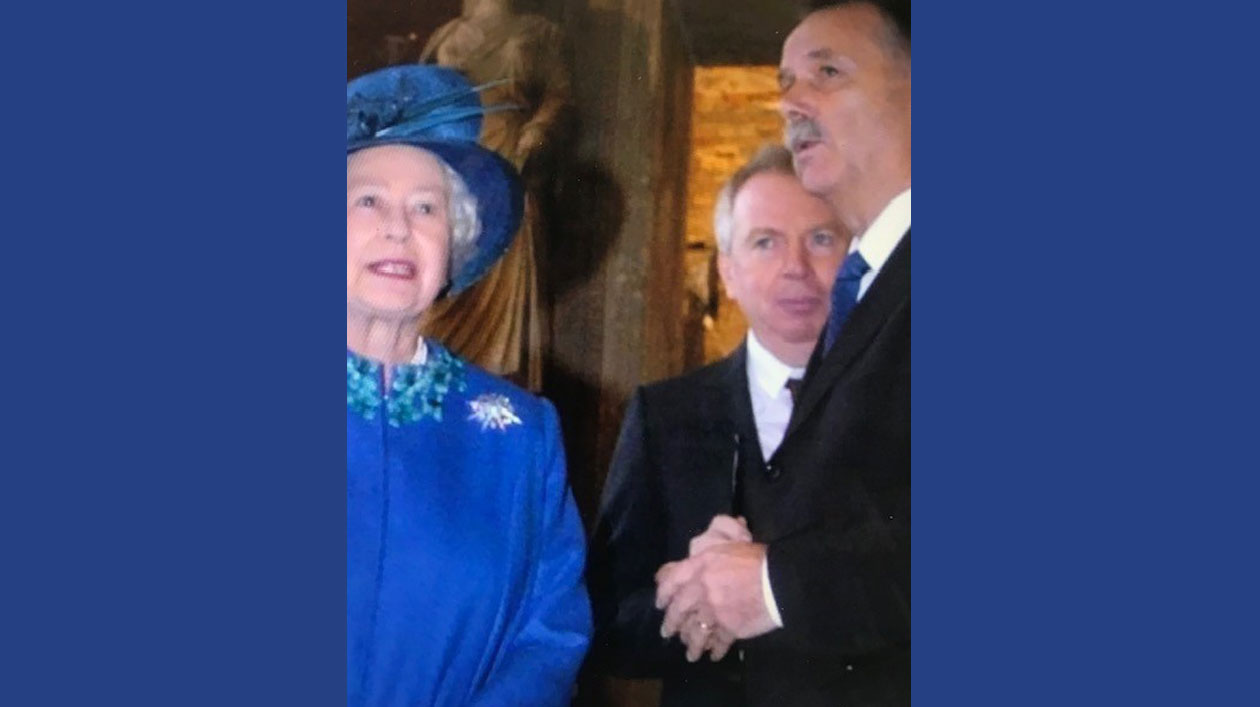 By Klaus-Dieter Lehmann
Riding in a wobbly construction hoist or taking the S-Bahn from Berlin to Potsdam is nothing special. But to do so in the presence of Queen Elizabeth II is something special indeed, even something unforgettable. Such was my position in November 2004. The Queen was on a state visit with Prince Philip, and as President of the Stiftung Preussischer Kulturbesitz (Prussian Cultural Heritage Foundation), I had the privilege of greeting her at Museumsinsel (Museum Island) and then accompanying her to Potsdam.
She was especially interested in the reconstruction of the Neues Museum, which had remained a spectacular ruin since the end of the Second World War. Now it was to be restored and modernized by a British architect, David Chipperfield. Her Majesty listened as Mr. Chipperfield and I explained in detail the history of the museum, its current state, and the approved design. She was impressed by our plans to carefully restore the existing historic fabric and, instead of reproducing the destroyed parts, to complete the composition with architecture of our times – not as a break, but as a transition. After listening to a description of the work, she posed a question or two and then made a comment to the effect of: "This is a way of learning from the past while gaining the present. That is historically honest."
The Neues Museum, now with the royal blessing, was completed in 2009. It proved to be a huge hit with the public, and it became a role model for similar restoration projects elsewhere in the world. After her visit, the Queen enjoyed excellent views of Berlin as she travelled by S-Bahn to Potsdam in the "panorama" car, which gave her the chance to ask me a few more questions and to comment on things. She conveyed such interest and sympathy, what a presence!
After this brief experience, one understands the broad public impact of Queen Elizabeth! She was a gift to all of us.
To overview