Restitution of Fritz Huf's Sculpture by the SPK
News from 03/28/2022
The sculpture "Ruhende Frau", by Fritz Huf, was restored to the heir of Hans (Jean) Fürstenberg and then purchased by the SPSG for the park at Schloss Schönhausen.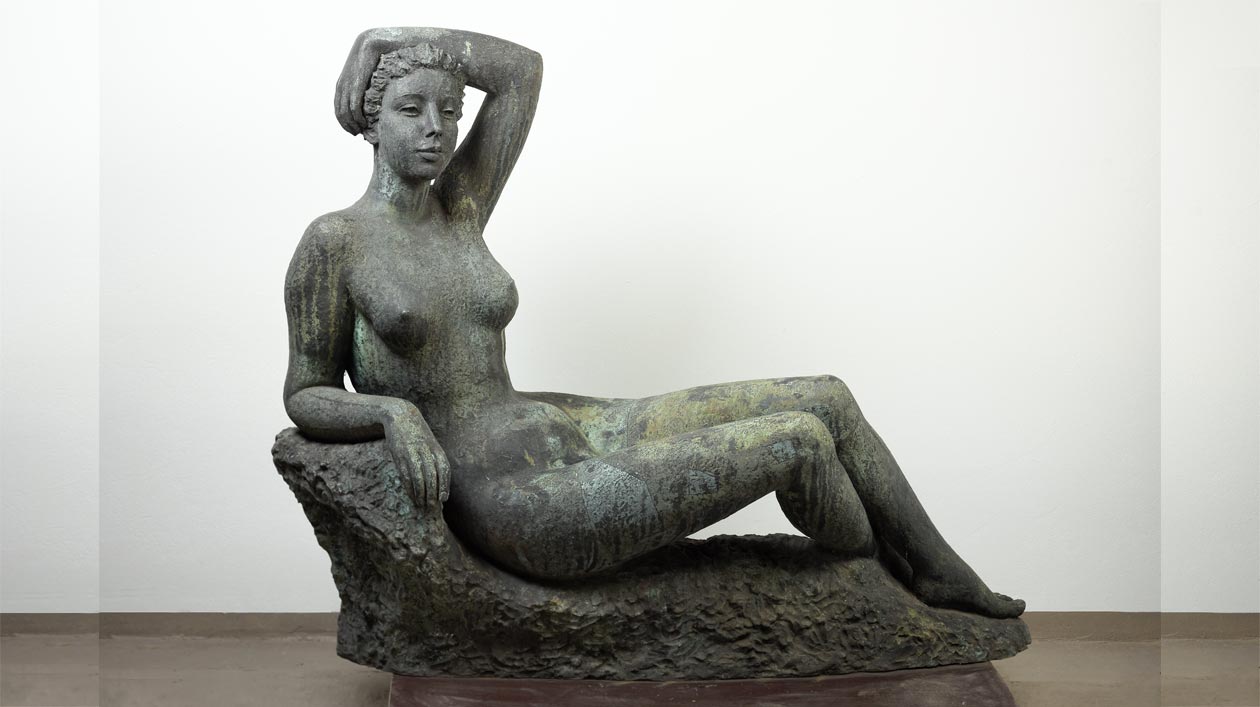 On April 5, 2022, the Nationalgalerie of the Staatliche Museen zu Berlin – Preussischer Kulturbesitz (National Museums in Berlin) will transfer the bronze sculpture Ruhende Frau, which was created by Swiss sculptor Fritz Huf (1888–1970), to the Stiftung Preussische Schlösser und Gärten Berlin-Brandenburg, SPSG (Prussian Palaces and Gardens Foundation Berlin-Brandenburg). The SPK decided to restore ownership of the work to the heir of Hans (Jean) Fürstenberg, who was persecuted by the Nazis and had to leave it behind when he fled. Prior to this decision, staff at the Zentralarchiv (Central Archive) of the Staatliche Museen zu Berlin had carefully examined the provenance of the sculpture Ruhende Frau while putting together the recently published catalogue Die Sammlung der Nationalgalerie 1905 bis 1945 (The collection of the National Gallery 1905 to 1945). The heir – the French Fondation Fürstenberg-Beaumesnil — has since sold the sculpture to the SPSG. It will be permanently exhibited in the park of Schloss Schönhausen (Schönhausen Palace) in Berlin-Pankow.
Hermann Parzinger, President of the SPK, thanked the heir for its cooperation: "I am glad that the SPK and the Fondation Fürstenberg-Beaumesnil were able to quickly find a solution for the Ruhende Frau sculpture and that the public will be able to view it in Berlin. Hans 'Jean' Fürstenberg lived in the Tiergarten quarter, just a stone's throw from my own office at Villa von der Heydt and from the Kulturforum. So his story is close to home in a fairly literal sense, too."
Links for Additional Information
To overview