Welfenschatz: Klage abgewiesen
News from 08/30/2022
We apologize that this content is available in German only.
Der U.S. District Court for the District of Columbia hat sich nach dem Urteil des Supreme Court erneut mit dem Fall befasst und festgestellt, dass dieser nicht vor US-amerikanische Gerichte gehört.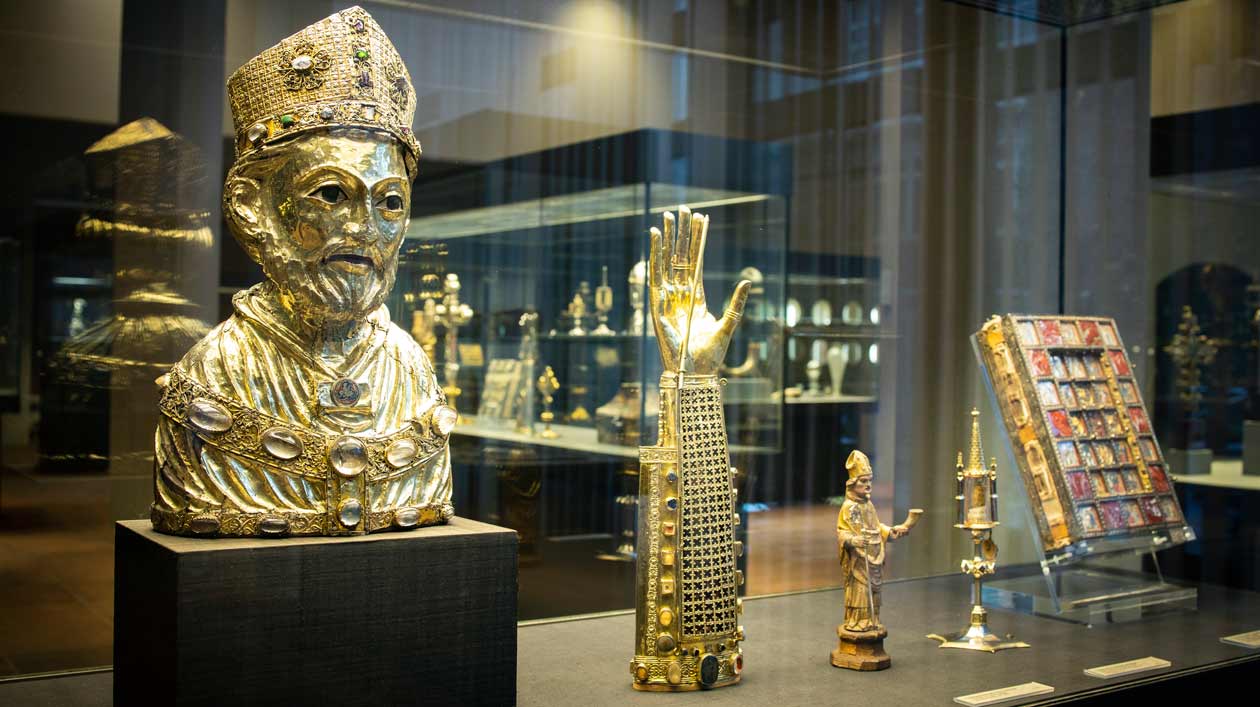 Das Gericht hat vergangene Woche festgestellt, dass die 2015 eingereichte Klage auf Herausgabe des Welfenschatzes unzulässig ist und dem Antrag der SPK auf Abweisung der Klage (Motion to Dismiss) auf Herausgabe des Welfenschatzes stattgegeben. Das Gericht stellte auch fest, dass amerikanische Gerichte nicht für eine solche Klage zuständig sind. Damit endet das Verfahren in den USA, sofern nicht die Kläger noch Berufung einlegen.
Hermann Parzinger, Präsident der SPK, sagt dazu: "Wir freuen uns über die Entscheidung des U.S. District Court, die die seit langem bestehende Auffassung der SPK bestätigt, dass diese Klage auf Restitution des Welfenschatzes nicht vor ein amerikanisches Gericht gehört. Die SPK ist zudem der Ansicht, dass der Verkauf des Welfenschatzes 1935 kein NS-verfolgungsbedingter Zwangsverkauf war und die Klage auf Restitution daher auch in der Sache unbegründet ist. Zu dieser Auffassung, die auch von der Limbach Kommission 2014 bestätigt wurde, sind wir nach jahrelanger intensiver Forschung gekommen."
Weiterführende Links
To overview