Visitor numbers for museums in Germany during the first full COVID year, 2020
News from 12/17/2021
A total of around 33.6 million museum visitors was reported to the Institut für Museumsforschung of the Staatliche Museen zu Berlin for 2020. Digital activity increased significantly.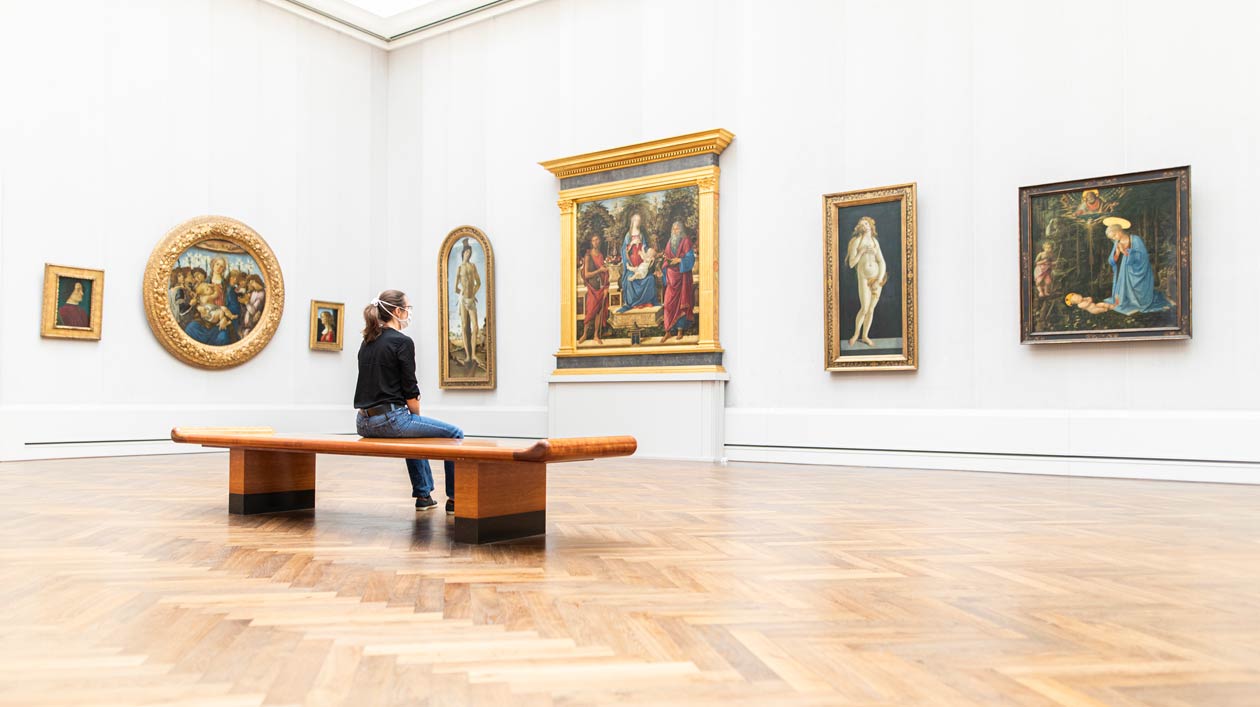 The museums taking part in the survey reported a total of 33,550,296 visits during 2020. That is a good two thirds (-69.9%) less than the figure recorded in 2019. Of the 6,484 museums contacted, 45% reported their visitor numbers to the Institut für Museumsforschung (Institute for Museum Research). A further 10% stated that they had not been open to the public in 2020, owing to renovation work and/or the pandemic restrictions.
The first full year of COVID forced dramatic changes on the German museum sector. The lockdowns in spring and late autumn resulted in statutory closures totaling anything from 96 days in Thuringia to 118 days in Schleswig-Holstein. Those that did decide to open in the summer were seldom able to admit as many visitors as they usually do, because their capacity was limited by the strict hygiene rules. The results of the general statistical survey paint a clear picture: after decades of steadily increasing visitor numbers, which reached 111.6 million in 2019, the figures for 2020 represent a historic break in the trend for the museum and exhibition sector.
On the other hand, 36% of the 4,000 or so museums that returned statistics also stated that they had expanded their digital activities overall. Not only had they made existing content and services accessible online (13%), but in many cases they had also developed new digital content and media (20%) or intensified their social media presence (25%).
Further information and data on the German museum sector in the first full year of COVID, in particular the results of a special survey on the pandemic's consequences during that period, are contained in the institute's general statistical survey of the museums of the Federal Republic of Germany for the year 2020. The publication appears as issue 76 of the series "Zahlen & Materialien aus dem Institut für Museumsforschung" (Figures & Materials from the Institute for Museum Research) and will be available for downloading here from March 2022 onward.
Links for Additional Information
To overview