Disputed heritage, shared responsibility
News from 12/08/2020
Working with collections: the Freie Universität Berlin and the Stiftung Preussischer Kulturbesitz enter into a strategic partnership. This is of crucial importance to the Dahlem Research Campus.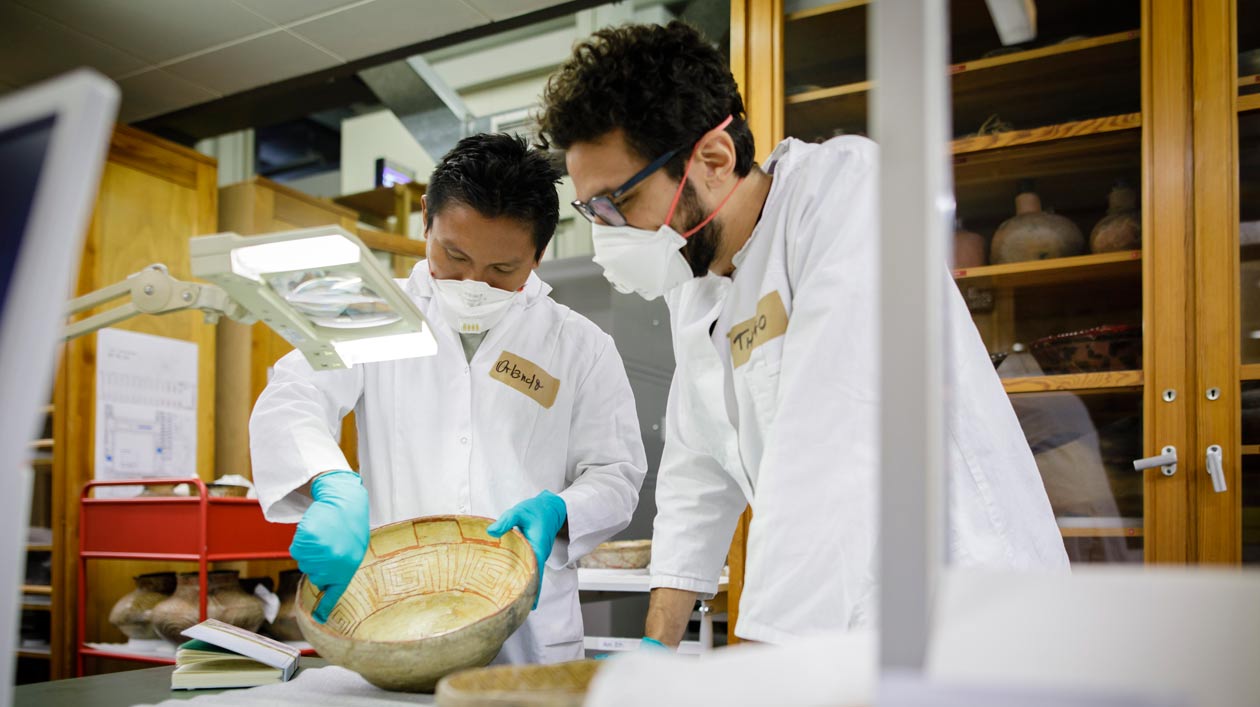 Multimedia collections lie at the focus of the strategic partnership between the Freie Universität Berlin and the Stiftung Preussischer Kulturbesitz (Prussian Cultural Heritage Foundation) at the Dahlem Research Campus (FCD). The project, which has "Cultures Research Things Knowledge" as its keywords, is the work of a team of scholars and scientists from the Ethnologisches Museum (Ethnological Museum), the Museum für Asiatische Kunst (Asian Art Museum), the Museum Europäischer Kulturen (Museum of European Cultures), the Institut für Museumsforschung (Institute for Museum Research), the Rathgen-Forschungslabor (Rathgen Research Laboratory), the Kunstbibliothek of the Staatliche Museen zu Berlin (Art Library of the National Museums in Berlin) and the Ibero-Amerikanisches Institut der SPK (Ibero-American Institute of the SPK). They constitute the steering committee, in which the content and ideas for a future research campus on the Dahlem site will be developed.
"The Dahlem Research Campus is of enormous importance to the Stiftung Preussischer Kulturbesitz," explains the SPK President, Professor Hermann Parzinger. "We will develop a completely new form of cross-institutional cooperation within the SPK there: one that bundles different areas of expertise and opens up new thematic corridors as a kind of laboratory or field of experimentation. However, it can only achieve a new quality if the collection-based pure research of a memory institution such as the SPK is linked to university research and teaching." The Freie Universität, in particular, has a high level of expertise in the disciplines that are of central importance when it comes to working on and with the collections: "That makes it a preferred strategic partner."
You can read more about this in the Tagesspiegel supplement of December 5, 2020
To overview