Bereichsnavigation
Gero Dimter
Gero Dimter became Vice President of the Stiftung Preußischer Kulturbesitz (Prussian Cultural Heritage Foundation) in March 2019. Before that, he worked at Kammergericht Berlin (the state's highest court).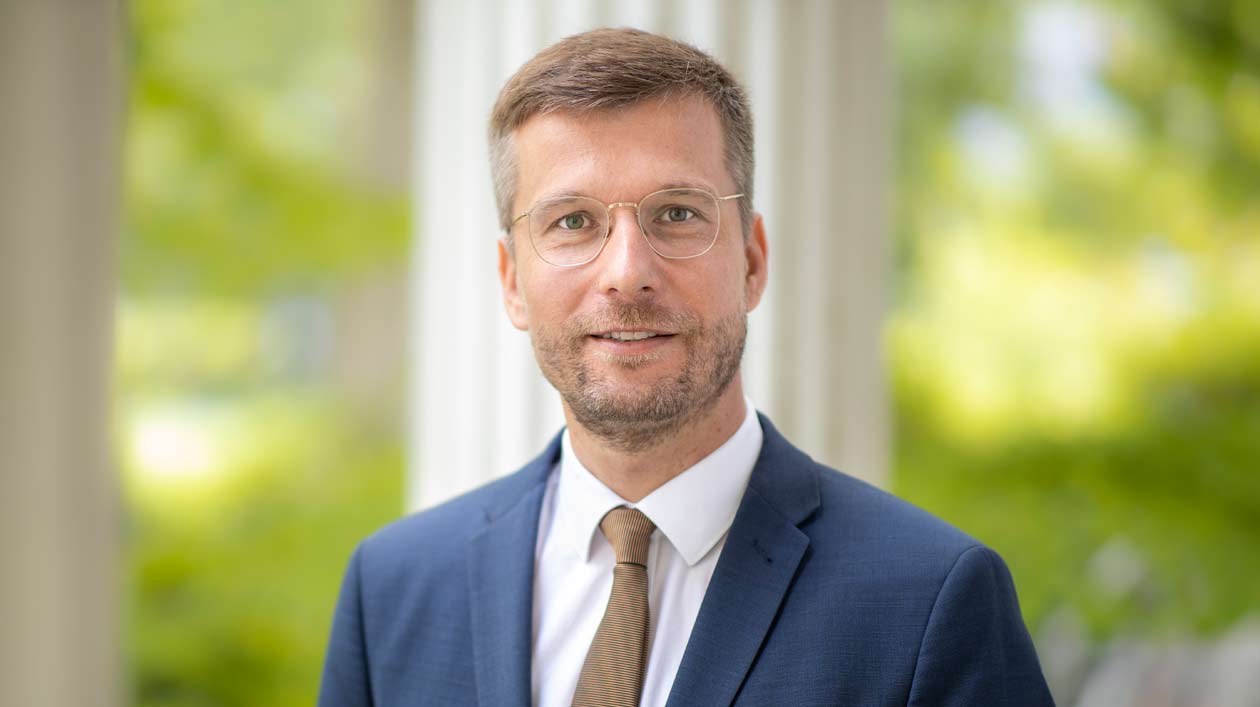 Gero Dimter, who was born in Dresden in 1976, graduated in law from the University of Dresden and completed his post-graduate legal training in Berlin, where he also passed the second state law examination in 2003. Dimter worked as an attorney before being appointed as a judge in Berlin in 2004.
After working at various different courts, he served as the Officer for Judicial Affairs and Consumer Protection in the Brussels office of the Federal State of Berlin from 2010 to 2012.
In 2013, Dimter was appointed member of a civil chamber at Kammergericht Berlin. From April 2014 until February 2019, he was simultaneously head of one of the Administrative Departments of the Kammergericht.