James-Simon-Galerie Wins Concrete Design Award
News from 04/30/2020
The main reception building of the Museumsinsel in Berlin, by David Chipperfield Architects, has received the 2020 Architekturpreis Beton.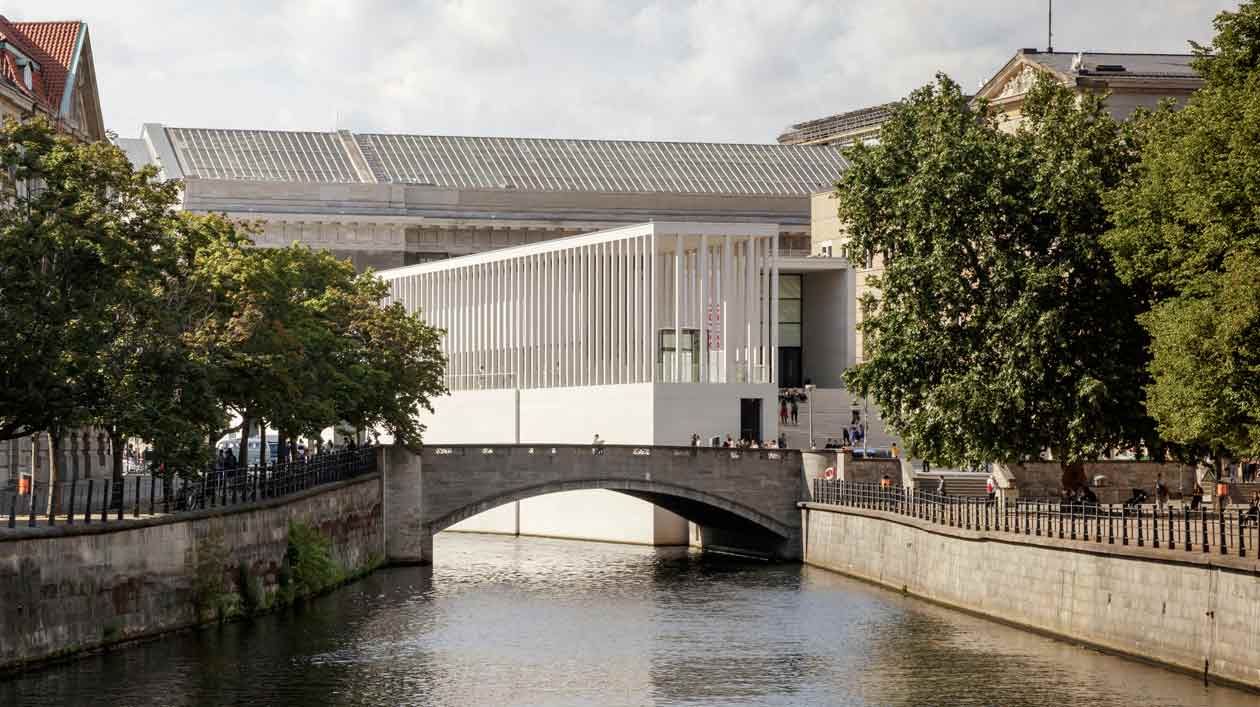 Designed by David Chipperfield Architects, the James-Simon-Galerie on Berlin's Museumsinsel (Museum Island) has won an architectural award for concrete buildings, the 2020 Architekturpreis Beton.
An interdisciplinary jury, whose members included Susanne Wartzeck, the president of the Bund Deutscher Architekten (the German architects association), selected four equally ranked winners (among them the James-Simon-Galerie) and four commendations from the 143 projects submitted.
The prize has been awarded by InformationsZentrum Beton in cooperation with the Bund Deutscher Architekten since 1974. It recognizes designs of outstanding quality in architecture and civil engineering that embody the creative, structural and technological potential of concrete as a building material.
Links for Additional Information
To overview