Visitors Flock to the Palace of World Cultures
News from 09/19/2022
Last weekend, over 25,000 visitors took the opportunity to experience the recently completed Humboldt Forum.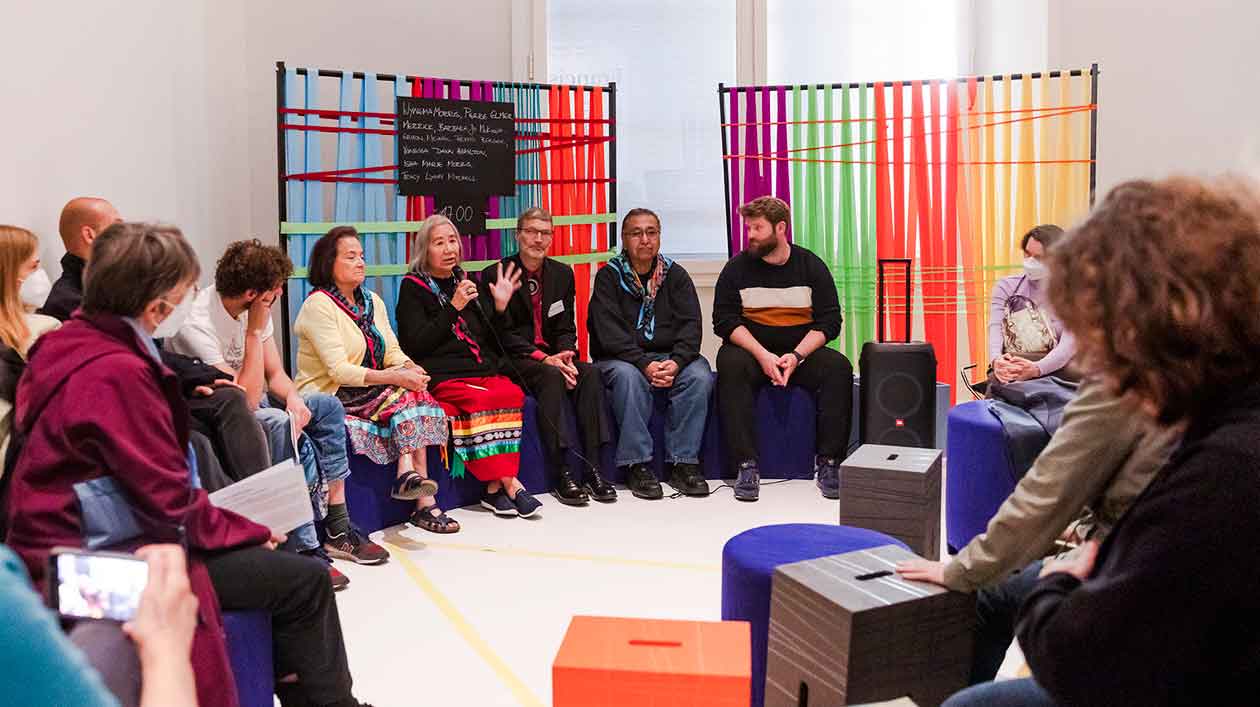 The opening weekend of the recently finished Humboldt Forum has been a complete success. Over 25,000 visitors came to see the fully furnished exhibition rooms of the Ethnologisches Museum (Ethnological Museum) and the Museum für Asiatische Kunst (Asian Art Museum), according to the Stiftung Humboldt Forum im Berliner Schloss (Berlin Palace – Humboldt Forum Foundation).
A 24-hour opening event gave these visitors the chance to converse with many representatives of the societies and communities from which exhibited objects originated. Over a hundred guests from around the world came to the German capital to discuss new forms of partnership and additional projects.
SPK President Hermann Parzinger noted that the work of the curators, restorers, and conservators had met with great appreciation: "We know that the work is only just beginning. But we have made so many arrangements and plans with our partners and friends around the world that I am not worried about our future program."
Links for Additional Information
To overview