Museum Berggruen: Travelling Exhibition and Renovation of the Stülerbau by 2025
News from 07/07/2022
The Museum Berggruen hits the road: travelling exhibition of major masterpieces by Picasso, Matisse, Cézanne, and Klee to visit Japan, China, and Paris. Museum to close on September 5, 2022 for complete renovation, with reopening scheduled for 2025.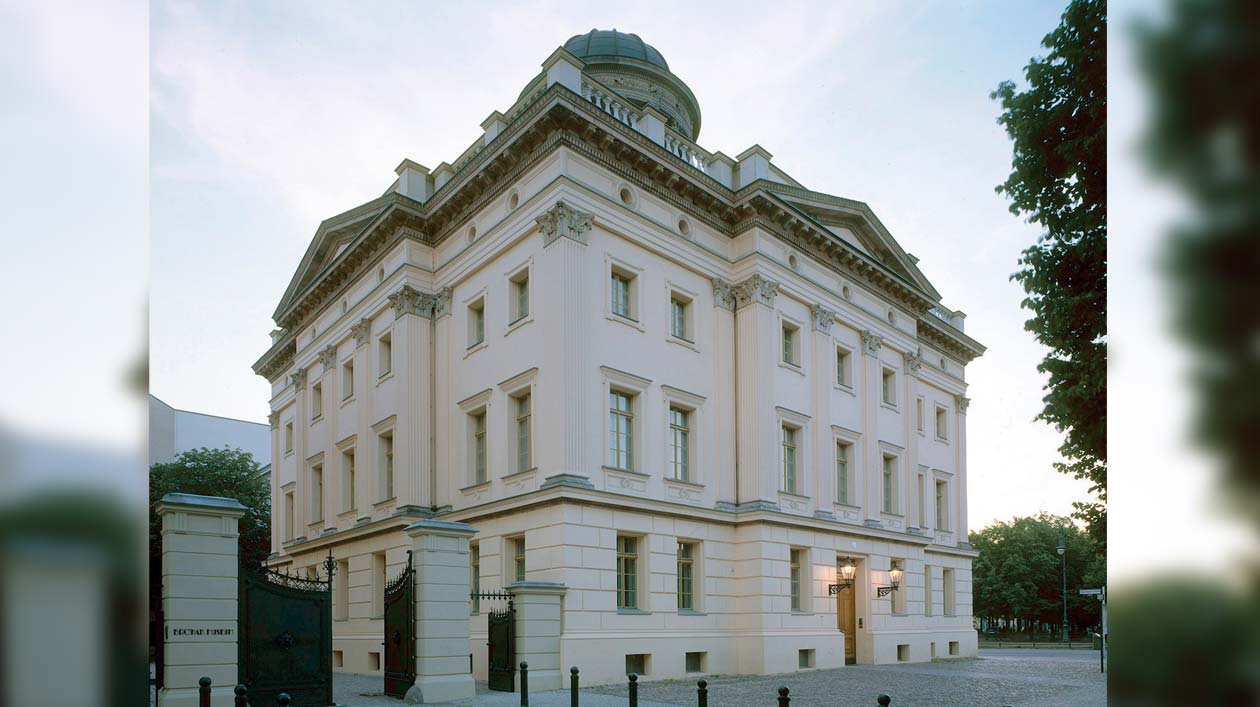 Museum Berggruen is taking the show to the road with a travelling exhibition called "The Collection of the Museum Berggruen/Nationalgalerie Berlin." From September onward, a large portion of the works will make their way to Japan, China, and France. Additional stops are planned. On September 5, 2022, the Museum Berggruen will close for three years and undergo complete renovation. The works remaining in Berlin will be presented at other locations of the Nationalgalerie (National Gallery), so that Berlin's residents and visitors will continue to have access to the collection until the planned reopening in 2025. The exhibition of Surrealist art at Museum Scharf-Gerstenberg, located opposite Museum Berggruen in Charlottenburg, will also remain open.
The street-facing section of Museum Berggruen, a protected historical building known as Stülerbau West, will undergo complete renovation, beginning in the autumn of 2022. The façade and roof in particular are badly in need of repair and the building services need upgrading, in addition to which measures will be taken to improve visitor management and make the building accessible to people with disabilities.
The facade and roof will be entirely restored, and the basement walls will be made watertight. The technical systems needed to operate the museum will also be fully modernized. To that end, the building will be stripped down to the core and shell. The renovation program puts a special focus on making the building accessible to visitors with disabilities. For example, the wheelchair lift in the lobby area and the elevator cabin will be upgraded, and a barrier-free guidance system will be installed. The lobby will be made more attractive; the lighting situation will be dramatically improved; and the circular route on the third floor will be completed.
Hermann Parzinger, President of the Stiftung Preussischer Kulturbesitz (Prussian Cultural Heritage Foundation), commented: "Museum Berggruen holds a world-class collection. A gem of a museum like this requires up-to-date technical installations and modern design in order to display its works appropriately for years to come. After the SPK took over the property from the State of Berlin, we commissioned the Bundesamt für Bauwesen und Raumordnung (Federal Office for Building and Regional Planning) to assess damage and defects, and to develop a renovation plan; now, in the course of this work, we will also make the building more sustainable."
Link for Additional Information
To overview