Launch of online portal: Collections from Colonial Contexts
News from 11/30/2021
Run by the Deutsche Digitale Bibliothek, the portal offers an initial content of around 8,000 entries for collection items that come from a colonial context.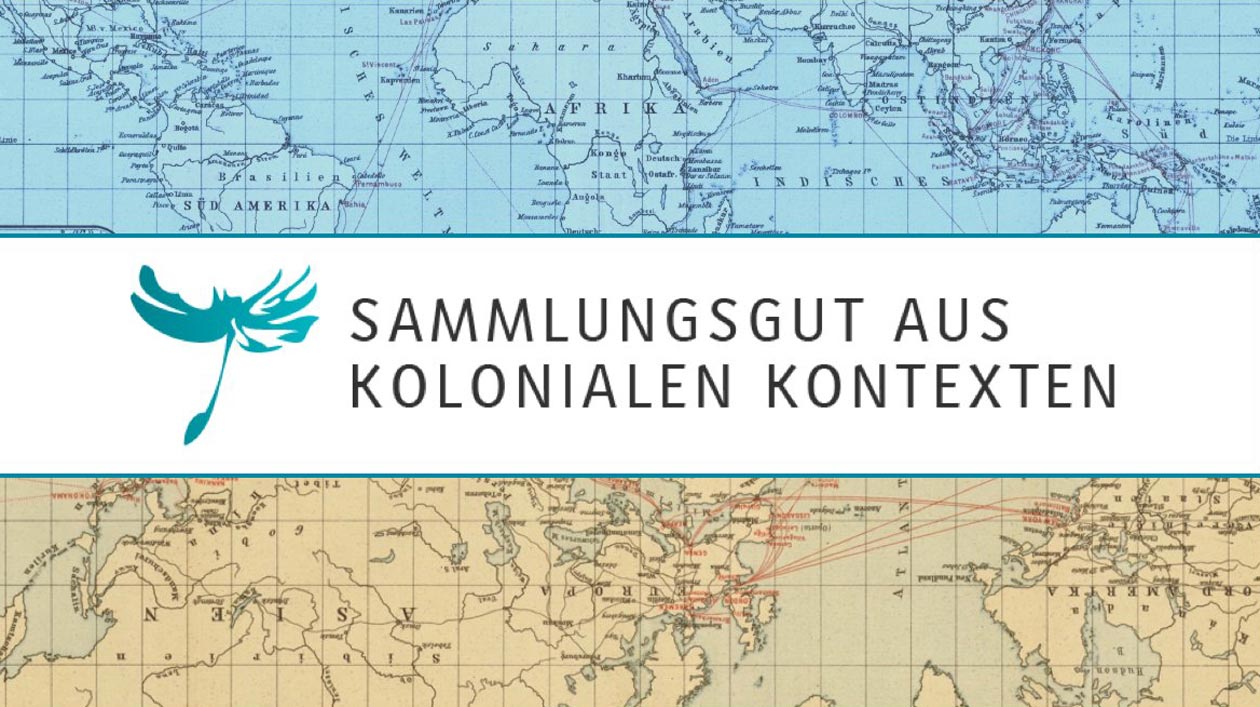 The Deutsche Digitale Bibliothek (German Digital Library) has opened the online portal "Collections from Colonial Contexts" for public use at the domain ccc.deutsche-digitale-bibliothek.de. Data on collections from colonial contexts supplied by 25 pilot institutions is thus now available online within the existing portal of the Deutsche Digitale Bibliothek. Developed as a prototype in its initial phase, the "ccc" portal will be expanded into a comprehensive central platform for publishing information about collections from colonial contexts that are in the keeping of German cultural and knowledge institutions.
At the moment, the portal can be accessed in German and English, with information on around 8,000 collection items proven to have come from a colonial context, although the descriptions will usually only be available in German at first. In a later phase, any relevant data that are already contained in the Deutsche Digitale Bibliothek will be designated as "collection content from colonial contexts" so that they too can be retrieved via the portal. In the foreseeable future, the portal will be offered in other languages and will be provided with data from other cultural and knowledge institutions.
The development of the new portal goes back to the "three-way strategy for the indexing and digital publication of collections from colonial contexts in Germany", which was agreed by the umbrella organizations at federal, state and municipal level in October 2020. The aim of this "three-way strategy" is to create the greatest possible degree of transparency with regard to collections from colonial contexts. The expansion phase of the portal launched today is being financed by the federal government from the culture and media budget.
Hermann Parzinger, the spokesman of the board of the Deutsche Digitale Bibliothek and president of the Stiftung Preussischer Kulturbesitz: "I am pleased that the Deutsche Digitale Bibliothek has been entrusted with this complex task. Thanks to its considerable experience in bringing together heterogeneous collection content from a wide variety of cultural institutions, it is able to meet the key technical prerequisites for offering transparent access to collections from colonial contexts."
Links for Additional Information
To overview