Antworten auf die großen Fragen der Vergangenheit und der Gegenwart
News from 10/31/2018
We apologize that this content is available in German only.
Vom 4. bis 6. November findet in Berlin mit dem "Global Summit of Research Museums – das Gestaltungspotenzial der Forschung" die weltweit erste Konferenz von Forschungsmuseen statt.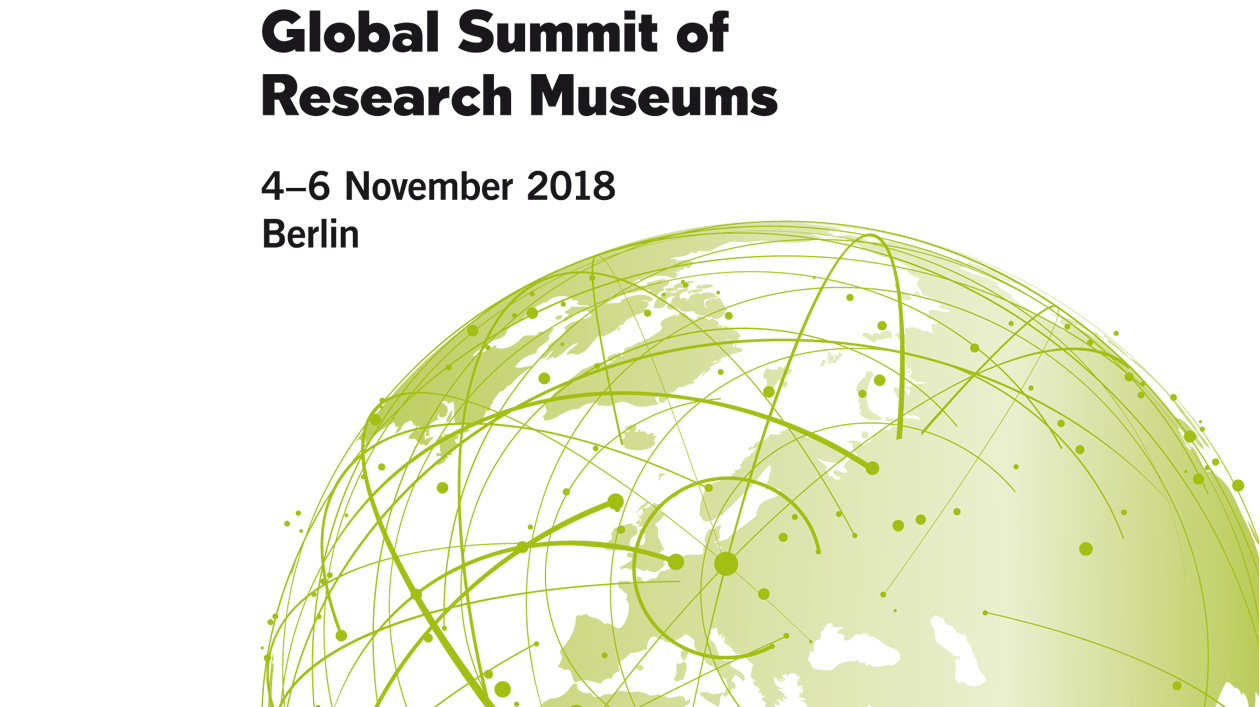 Die Konferenz "Global Summit of Research Museums – das Gestaltungspotenzial der Forschung " bringt vom 4. bis 6. November 2018 Vertreterinnen und Vertreter weltweit bedeutender, forschender Museen aus Kunst, Kultur, Geisteswissenschaften, Technik und Natur im Museum für Naturkunde in Berlin zusammen. Sie diskutieren über die heutige und zukünftige Ausrichtung ihrer Forschungs- undAusstellungsarbeit, gesellschaftliche Veränderungsprozesse und die Verantwortung, die Forschungsmuseen für die Zukunft der Erde übernehmen können. Der Klimawandel und seine Folgen, globale Ungerechtigkeit, Chancen und Herausforderungen der Digitalisierung, Vermittlungsarbeit im Museum, Sammlungserschließung oder Provenienzforschung sind nur einige der verhandelten Themen.
Angekündigt haben sich 131 Museumsvertreterinnen und -vertreter von 91 Einrichtungen aus insgesamt 23 Ländern. Organisiert wird der "Global Summit of Research Museums " federführend vom Museum für Naturkunde Berlin für die Forschungsmuseen der Leibniz-Gemeinschaft und in Zusammenarbeit mit der Stiftung Preußischer Kulturbesitz. Weitere Kooperationspartner sind die Smithsonian Institution Washington, das Natural History Museum London und das British Museum, London. Die Konferenz wird im Rahmen des Aktionsplans Leibniz-Forschungsmuseen finanziert, gefördert durch das Bundesministerium für Bildung und Forschung sowie die Landesregierungen von Bayern, Berlin, Bremen, Hessen, Nordrhein-Westfalen und Rheinland-Pfalz.
Weiterführende Links
To overview