Parzinger on Discussions Regarding Benin Bronzes in Nigeria
News from 05/21/2021
Hermann Parzinger, President of the Stiftung Preussischer Kulturbesitz (Prussian Cultural Heritage Foundation) took part in a visit to Nigeria organized by the German Foreign Office from May 17 to 21. He made the following statement on the discussions held there concerning the Benin Bronzes: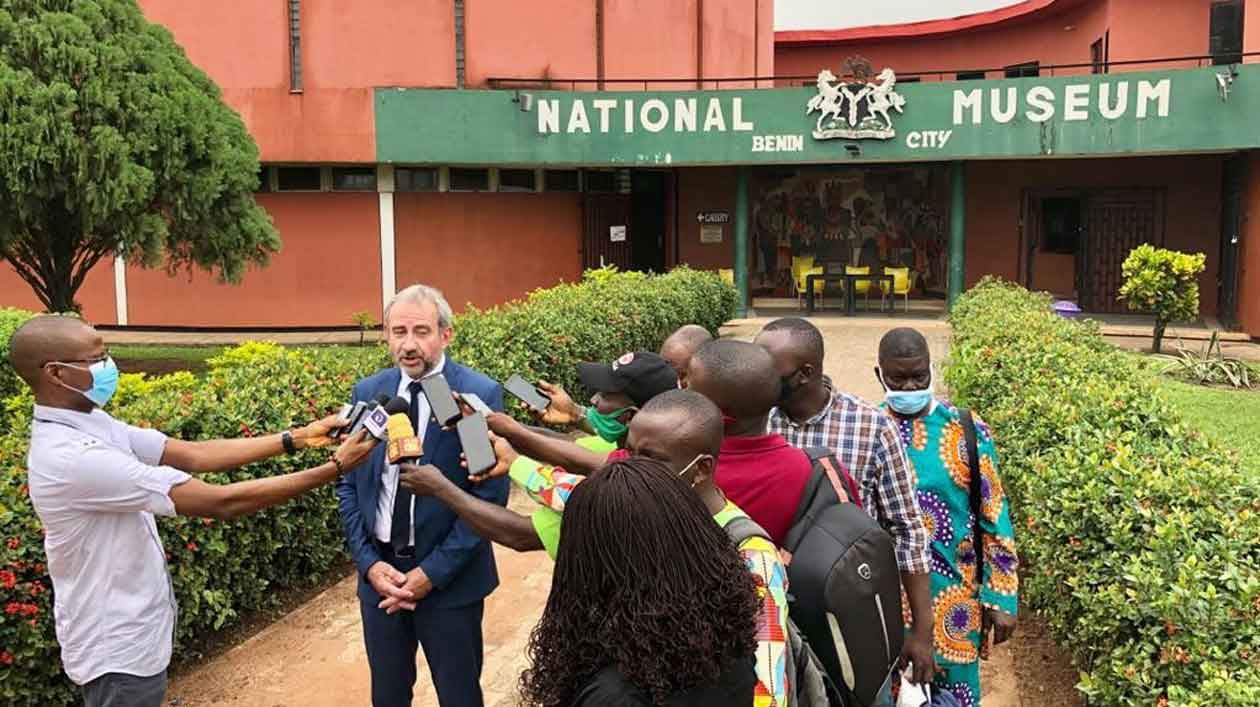 "Our stated goal is the substantial return of objects from the historical Kingdom of Benin in the year 2022. Our visit was a further milestone toward that objective. We had very good discussions with representatives of the government of the Federal Republic of Nigeria and of Edo State, as well as with the oba (king) of the Kingdom of Benin in Benin City. Contacts with civil society and artists helped to give us a fuller picture. The directors of our partner institutions, the National Commission for Museums and Monuments (NCMM) and the Legacy Restoration Trust (LRT), explained to us the plans to build the new Edo State Museum of West African Art (EMOWAA) in Benin City, where the artworks from Benin will be exhibited.
It was impressive to see what a prominent role the art of Benin still plays in the public life of Nigeria and of Edo State. The experience confirmed for us, once more, how appropriate it is to return works of art from Benin to their place of origin. This both redresses historical injustice and provides the basis for an agreed path forward. We were in agreement with all of our Nigerian partners in the talks that the return process should go hand in hand with close, long-term cooperation among the participating museums. I am looking forward to continuing the discussions with our Nigerian partners this summer here in Berlin.
I would like to thank Andreas Görgen and the Foreign Office as well as Minister of State Grütters for the political support. The high regard in which Barbara Plankensteiner is held as co-spokesperson of the Benin Dialogue Group underscored for me once again the great promise of this new momentum in our relations. I look forward to the strengthening of our ties with Nigeria, Edo State and the historical Kingdom of Benin."
Weiterführende Informationen
To overview