2019 visitor numbers for museums in Germany
News from 01/18/2021
Figures reported to the Institut für Museumsforschung at the Staatliche Museen zu Berlin amount to around 111.6 million visits during 2019. This corresponds to the high levels of previous years.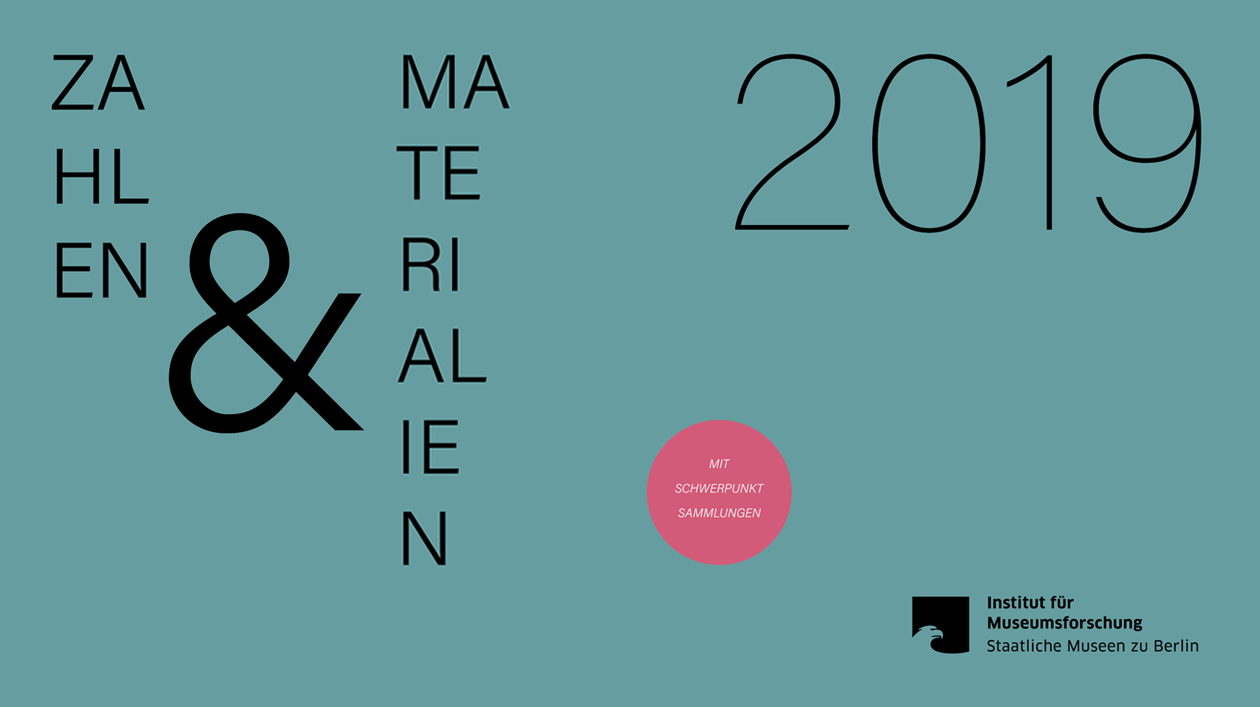 Some 5,000 museums and 350 exhibition venues took part in the comprehensive statistical survey in 2019. The museums reported 111,633,603 visits, the exhibition venues 5,428,460 visits. Despite a slight decline, the trend in favor of temporary exhibitions was unbroken in both cases. This year, the additional questionnaire requested basic data on the respondents' own collections and asked about the resources tied up by them as well as the strategic positioning of their collections.
The publication, in the series "Zahlen & Materialien aus dem Institut für Museumsforschung" (Numbers & materials from the Institute for Museum Research), appears at the end of January in issue 75 (2021), available for download at the website of the Institut für Museumsforschung.
The director of the Institut für Museumsforschung, Dr. Patricia Rahemipour, notes, "The annual comprehensive statistics form an important basis for our application-oriented research with and into museums. Furthermore, in the context of the current situation, it provides important comparative data that put us in a position to assess the effects of the crisis."
Hermann Parzinger, President of the Stiftung Preussischer Kulturbesitz, explains, "The visitor numbers for 2019 show that museums continue to enjoy great popularity. This is an important finding against the background of the current crisis, because it emphatically underlines the social importance of museums and their activities."
Eckart Köhne, President of the German Museums Association, remarks, "The current survey makes an important empirical contribution to the role of museums as guardians of the cultural memory of future generations – a role that remains somewhat outside of the public spotlight. During this pandemic, especially, which is threatening the existence of many museums in Germany, the current data provide impressive evidence of the relevance of museums and their invaluable collections to the society of the future."
Links for Additional Information
To overview