Wartime Casualty Returns to the Antikensammlung
News from 05/05/2020
A Greek vase thought to be lost has reappeared in Magdeburg. It belonged to the Antikensammlung before the war. From late May onward, it will once again be on show in the Altes Museum.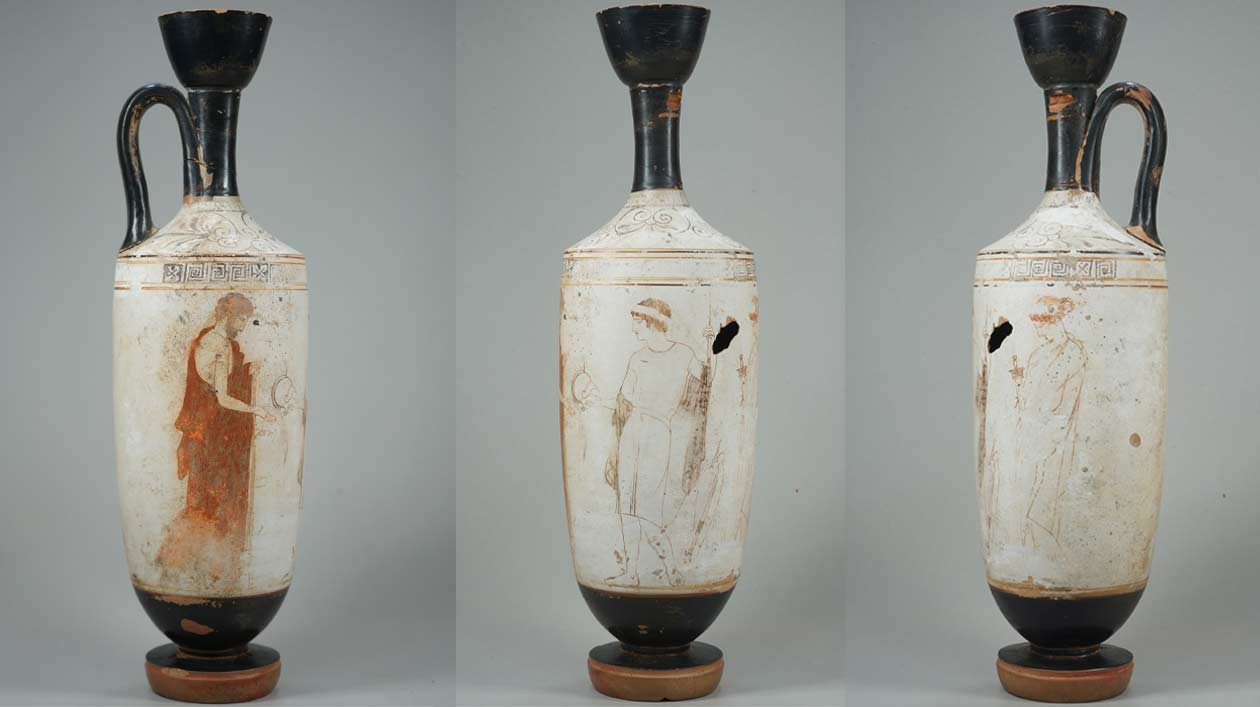 The vase is around 30 cm tall with a white coating, the slip, on which the farewell of a warrior is depicted in once-bright colors. This form of vessel, a lekythos, was used to store oil for anointing. In Athens, it was made with this kind of delicate decorative painting on a white ground for the sole purpose of the funerary ritual.
This particular object had been missing since 1945. During the recent reorganization of the collections of the museum of cultural history in Magdeburg, it was identified as belonging to the Antikensammlung (Collection of Classical Antiquities) of the Staatliche Museen zu Berlin (National Museums in Berlin). It will be displayed in Magdeburg until May 17, after which it can once again be seen in the Altes Museum on Museumsinsel (Museum Island) in Berlin.
Hermann Parzinger, President of the SPK: "We are very pleased that the director of the Magdeburg Museum of Cultural History, Gabriele Köster, and the Mayor of Magdeburg, Lutz Trümper, have decided to return the object to the Antikensammlung. Even seventy-five years later, the fate of many of the items lost from our collections during the war remains unknown. We do not know whether they were irretrievably destroyed or whether they have survived undetected in another public or private collection. That is why the Staatliche Museen are gradually compiling and publishing catalogs of lost objects for each of their institutions. These have often made it possible to identify objects that had been thought to be lost."
In this case, however, the vase had not yet been listed in a catalog of lost items. After a lengthy search in archives, it was nevertheless clearly identified as the lost lekythos from Berlin.
Links for Additional Information
To overview