Transparent and Digital: 9,000 Historical Auction Catalogs Now Online
News from 10/25/2019
The "German Sales" project makes indispensable sources available for provenance and art market research.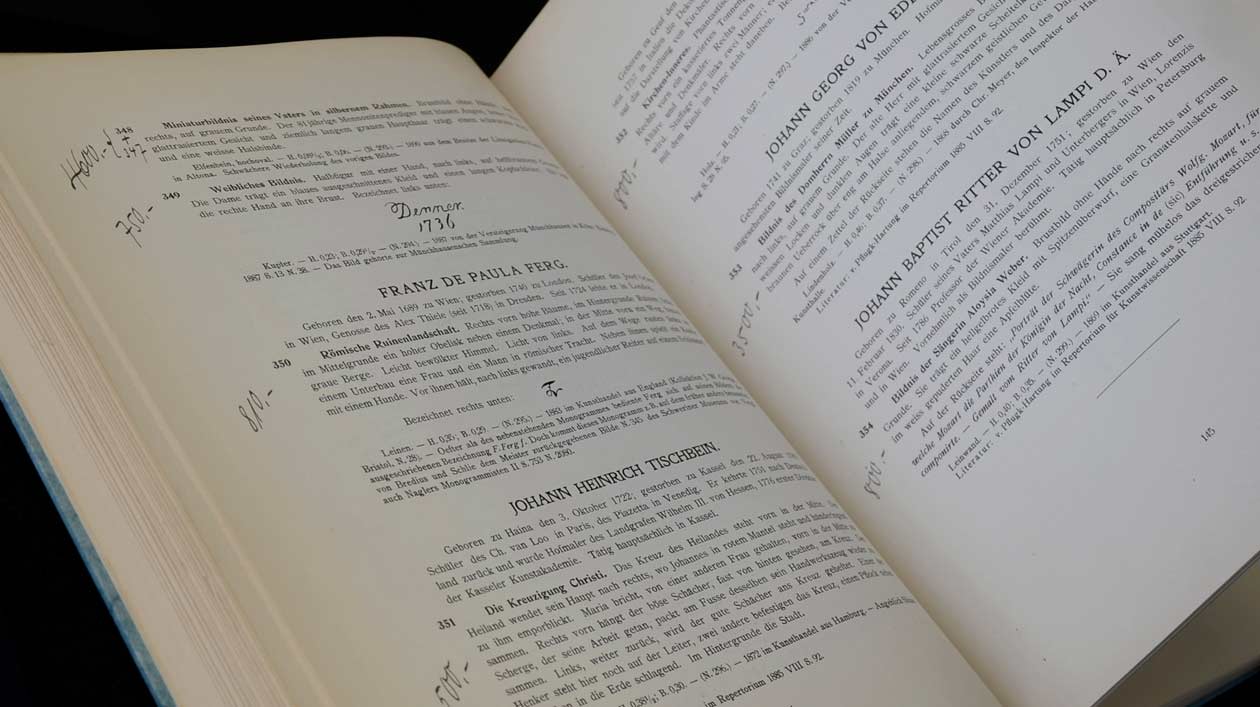 As part of a joint digitization and indexation project, the Kunstbibliothek (Art Library) of the Staatlichen Museen zu Berlin (National Museums in Berlin), the Heidelberg University Library, and the Getty Research Institute have completely recorded, digitized, and indexed 9,000 historical auction catalogs from more than 390 auction houses in Germany, Austria, and Switzerland published between 1901 and 1945. All in all, around 650,000 pages can now be researched in full text across catalogs. The "German Sales" project provides open access to indispensable sources for the first time for provenance and art market research.
This project will make provenance research much easier. It was realized in a model of trans-Atlantic cooperation: the different steps of the process – research and collecting the catalogs, creating searchable scans, preparing catalog entries – were divided up among the project partners in Berlin, Heidelberg, and Los Angeles.
Auction catalogs are an important source for provenance research because they make object biographies, actors, and places in the art trade identifiable and reconstructable.
Links for Additional Information
To overview