Human Remains from the Ethnological Museum will be returned to New Zealand
News from 09/02/2020
SPK will return two mummified heads (Toi moko) of tattooed Māori men from the collections of the Ethnologisches Museum to New Zealand.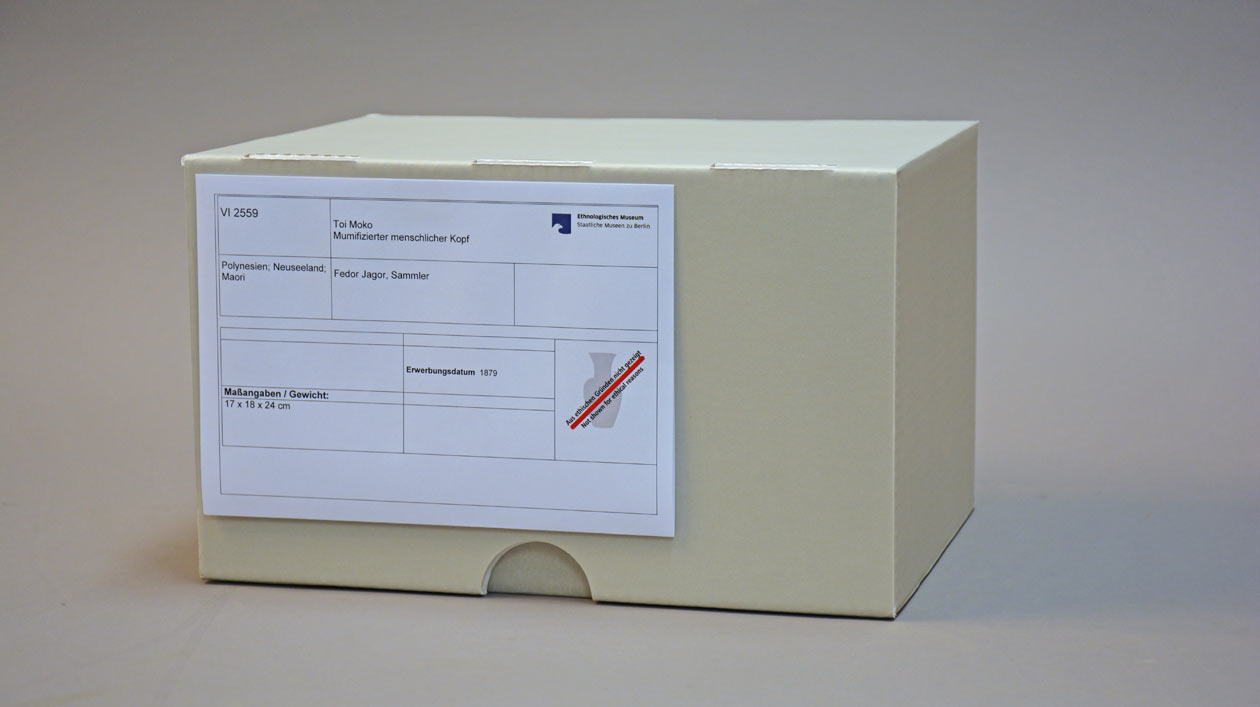 In 2003, the government of New Zealand mandated that the Museum of New Zealand Te Papa Tongarewa repatriate Māori human remains to New Zealand.

Hermann Parzinger, Präsident der SPK, said: "Toi moko have been repatriated from many museums world-wide – it is impressive what Te Papa has reached. I am glad that with the restitution we too can to some extent heal the injustice committed, even if we cannot reverse it."

Te Papa will organise the repatriation together with the SPK as soon as possible.
Weiterführende Links
To overview