There Is a Lot to Do, So Let's Get Started!
16.03.2022There Is a Lot to Do, So Let's Get Started!
Change is needed, and it starts from within: SPK staff members have set up working groups in which they develop their own ideas on how to promote ecological sustainability at the SPK.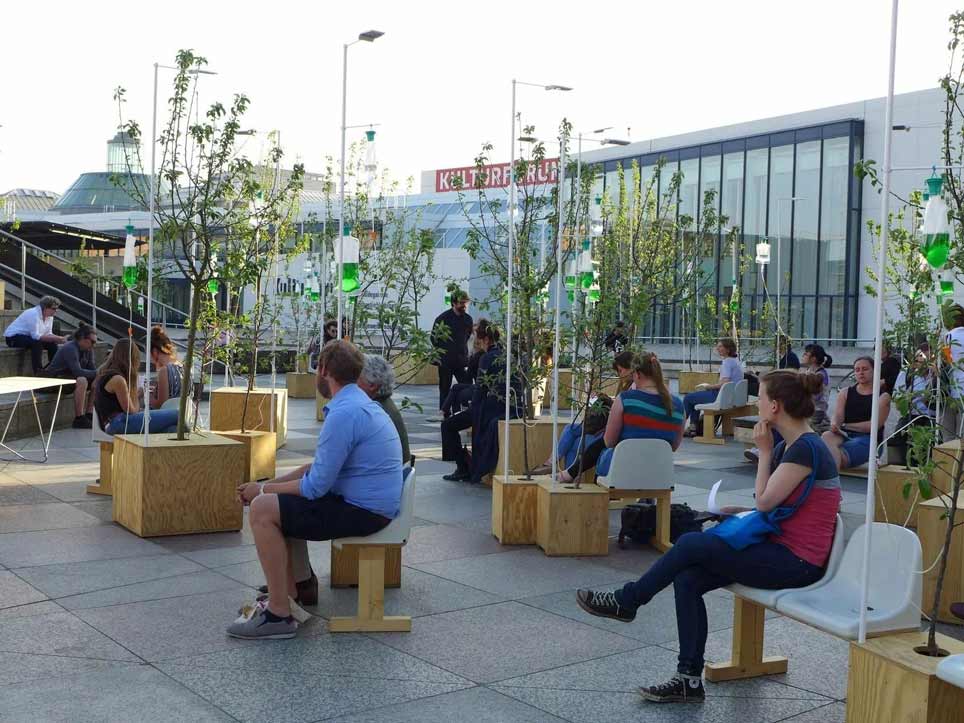 The SPK is undergoing what is probably the greatest transformation in its history. This reform process, launched in response to recommendations made by the German Council of Science and Humanities, is in full swing, and plans for the future are being discussed at all levels of the organization, from top-level committees to the employee-driven working groups that have formed over the last two years. In 2018, a large internal survey revealed that staff at the SPK would like to see positive change in areas such as professional development, health promotion, corporate culture, and workplace participation. Since then, several umbrella groups – coordinated bodies with representatives from each of the Foundation's member organizations – have been established to work on these issues and make improvements within the SPK. The workplace participation umbrella group has five working groups dedicated to environmental sustainability at the SPK.
"A lot of people were very excited to be able to make a contribution toward sustainability," says Heike Böhme, who has been active in the Sustainable Food and Drink working group since April 2021. "That's what motivates us, too: we want to make real progress and do what we can to make the SPK more sustainable." Böhme, who is employed in the marketing, protocol and special events department of the Central Administration, works with staff from other parts of the SPK in the group, including Claudia Banz, curator at the Kunstgewerbemuseum (Museum of Decorative Arts, part of the SMB).
The working groups are developing a variety of projects to promote sustainability within the Foundation. "We're starting with the low-hanging fruit," explains Böhme. "Each group has been allocated a budget of 2,000 euros that is used to institute small changes."
Böhme joined the group not just as a way of shaping her own workplace at the Foundation, but also because she is personally concerned about sustainability. "I definitely have a personal interest in the issue. I believe that sustainability – both at home and at work – is crucial to our future survival, so I would also like to see our WGs working closely with the Foundation's sustainability officers in order to bring about change at an institutional level as well." In the long term, for example, criteria for sustainable procurement could be developed in the central procurement department.
Curator Claudia Banz also has a personal relation to sustainability. At the Kunstgewerbemuseum, she has developed several exhibitions that address aspects of social and environmental sustainability, from fashion (Connecting Afro Futures) to nutrition (Food Revolution).
"There is, of course, a difference between carrying out sustainability projects in the areas of exhibitions and outreach on the one hand, and aiming for systemic change on the other, which I think the SPK desperately needs," Banz says. The groups, she continues, are currently working on small, specific projects that can provide an impetus for further change. But they have another important knock-on effect: "All of us live in our own little bubbles from day to day, and the working groups offer a great opportunity for networking – across institutions, buildings, hierarchies, and disciplines. That's a very good effect."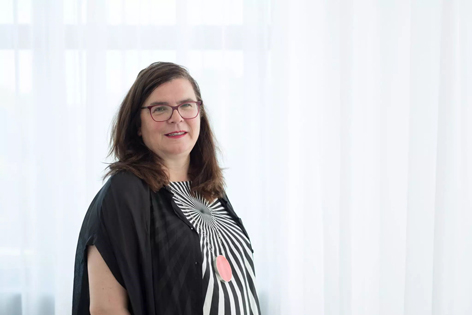 The first practical project that the Sustainable Food and Drink working group has dedicated itself to is improving the quality of tap water in SPK member institutions. In cooperation with the SPK's internal services department, it has already reached out to the Berliner Wasserbetriebe (Berlin's water utility company) to learn about various water treatment options that could be used to improve drinking water quality at locations such as the Villa von der Heydt or the Kulturforum, where old pipes are still in use. "Then the staff at these locations would no longer need to buy water in plastic bottles," explains Böhme. The project is a first step, but those involved say it needs to be taken much further. The budget of 2,000 euros per working group helps to get small projects off the ground, but more resources are needed for larger institutional changes. Banz, who believes that "other means need to be brought into play if we are to achieve systemic change," sees "the role of sustainability officers in particular as an opportunity." Böhme feels similarly: "Only once we have clear backing from the top is there a chance for real change. This has to become a priority, otherwise we face the risk of these projects and the initiative behind them coming to a standstill."
Banz and Böhme both point out that many of their colleagues are ready to become more active and that a lot of potential and commitment can be unleashed within the Foundation if a positive signal is given at the right time. Exactly where that signal would come from – whether from the Sustainable Food and Drink group or one of the other groups – is still up in the air, because the groups have only just begun their work this year and many projects are still in their early stages. The other groups working under the umbrella of ecological sustainability are: Greening Up the SPK's Buildings and Courtyards , Resource-Efficient Working, Recycling and Re-Use, and Green Mobility.
The groups are always open to new participants from among SPK staff and look forward to hearing their ideas – during working hours, it should be added. We will have to wait to see what changes – large and small – will emerge from these groups, but it promises to be an exciting year.