"In Berlin and Buenos Aires, the past is present in an inescapable and tragic way."
05.03.2020"In Berlin and Buenos Aires, the past is present in an inescapable and tragic way."
Guest at the Ibero-Amerikanisches Institut: Argentine scholar Isabella Cosse talks about forced adoptions under the military dictatorship, the globally popular cartoon character Mafalda, and parallels between Berlin and Buenos Aires.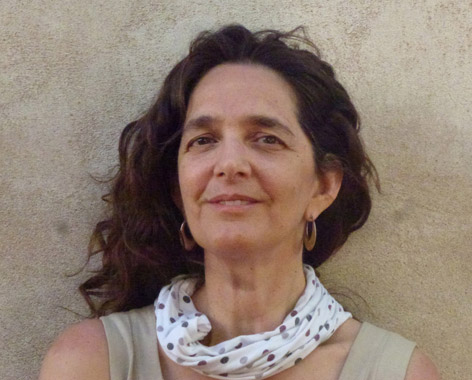 Professor Cosse, you are a historian at the University of Buenos Aires and are currently doing research in Berlin, at the Ibero-Amerikanisches Institut (Ibero-American Institute). What brought you here?
My current research project was the reason for coming to Berlin. I am examining the repression and violence that took place under the Argentine military dictatorship (1976–1983), focusing on the aspect of kidnapped children. Hundreds of opponents of the regime had their babies and children forcibly taken away and put up for adoption. I am studying the effects that the dictatorship had on people's childhood and families. This approach should help to increase our understanding of how the dictatorship ever became possible, the ideas, perceptions and feelings that it was built upon, and the ways in which local, national and international aspects mingled.
I am particularly interested in how Europeans viewed what was happening. The fight against the dictatorship toward the end of the 1970s – during the Cold War – took place on the world stage. Human rights organizations around the world made concerted efforts to help the victims.
What approach are you taking?
With the help of the large press archive here at the Ibero-Amerikanisches Institut, I can reconstruct how the stories of kidnapped children and their parents were reported in Europe at the time, how activists, exile groups, and representatives of human rights groups condemned the crimes, and what consequences that had for the search for the children – and for the help that they and their families received.
Are there any connections with Germany?
My research into the German aspect is just beginning, but there were also various groups in Germany that declared solidarity with the people in Latin America and Argentina. There was an organization that, together with Amnesty International, condemned the abductions and helped these children's grandmothers to search for them. There is still great interest in the topic to this day, also in Germany.
Where are the blind spots in the exploration of that dark chapter of Argentina's history?
There is still a lot that we don't know about this time. For one thing, we need a better understanding of how the tyranny worked in practice, how decisions about prisons were made, how the death squads and informers worked. For another, we need to learn more about the living conditions and daily life of the various groups in society. My research deals with both areas. That is something new. I want to write a socio-cultural history of the country's political life, from the starting point of families and children. That allows me to make use of my research into Mafalda, the famous cartoon character. My book about her is a social and political biography.
Mafalda has been highly popular in many countries for decades. She isn't only iconic in Argentina. What is it in the content that interests you?
Mafalda is a precocious, unconventional middle-class girl, an anti-authoritarian symbol. She is continually calling reality into question in a humorous way. So you can also see my book about Mafalda as a book about humor. After all, humor offers us deep insights into social and personal sensitivities.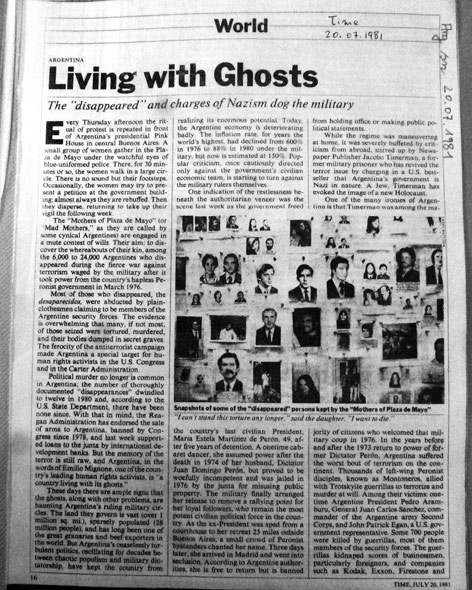 Why was the comic strip not banned under the dictatorship?
Probably because it was too popular; the censorship was more indirect, it took forms such as having publishers arrested.
And how popular is Mafalda today?
The character remains a social phenomenon. It is an icon that can be adopted and adapted by a wide variety of collectives and players like a kind of banner as an expression of their own identity, albeit with very different emphases. Women's rights activists in Argentina take to the streets with Mafalda as do demonstrators in Chile and Brazil. The cartoon strips have been translated into more than twenty languages and have over six million followers on Facebook, scattered around the world. Many of these people enjoy speculating on what Mafalda and her friends would be if they grew up. This produces many different answers, which reflect people's differing perceptions and reveal a lot about the gaps between the middle class, the working class, and anti-establishment groups.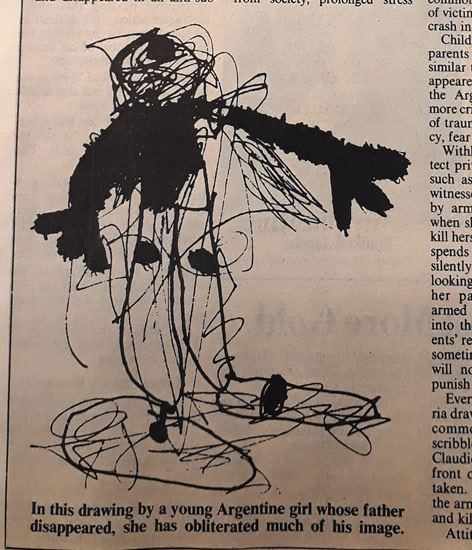 What impresses you about Berlin and the Ibero-Amerikanisches Institut?
The Ibero-Amerikanisches Institut is a stroke of luck for me, for many reasons. In particular, it offers me the opportunity to discuss topics and exchange ideas with other (visiting) scholars. Given the transregional nature of my research, I had thought of this institute straight away, because they are interested in transregional relationships. Also important were its collections, because I knew it had one of the most important libraries specializing in Latin America. In Argentina, we simply call it "Ibero." Before I came, my colleagues had raved about it – especially about the hospitality that they had received here. And I would like to emphasize how helpful the librarians are and what excellent services are available. The institute provides such a comfortable environment that it is really a pleasure to work here.
Academic life in Berlin is extremely lively and diverse. A lot is invested in science and research. I wish I could stay here longer and make even better use of the great opportunities. I'm only just beginning to explore this intellectual space. Buenos Aires is an equally rich place – cosmopolitan and intellectual.
Both cities, Buenos Aires and Berlin, have another thing in common: their distinctive culture of remembrance.
I think about it a lot. In Berlin and Buenos Aires, the past is present in an inescapable and tragic way – time and time again, you are compelled to address it with a critical mind. In both cities, we are confronted with reminders of barbarous acts. In Berlin, for example, there are the "stumbling blocks" that make us stop and think of ordinary people who were persecuted and murdered by the Nazis. Buenos Aires has something similar: places of remembrance at locations where the military dictatorship violently 'disappeared' people.
Aren't these parallels between the cities surprising?
Yes, amazing. And that reminds me of a paradox that Walter Benjamin described so well. He said that there is never a document of culture that is not simultaneously a testimony to barbarism.
Isabella Cosse (CONICET/Universidad de Buenos Aires, UNSAM) was at the Ibero-Amerikanisches Institut until the end of February 2020 on a fellowship from the Gerda Henkel Foundation, working on her project "Children Kidnapped by the Argentine Dictatorship: Transnational Denunciation, Childhood and Human Rights (1976–1983)."