"Every experience is different in this pandemic."
07.07.2020"Every experience is different in this pandemic."
In April 2020, an international joint project with the title "Mecila – Maria Sibylla Merian International Center for Advanced Studies in the Humanities and Social Sciences Conviviality-Inequality in Latin America," co-initiated by the Ibero-Amerikanisches Institut (IAI), entered its six-year main phase – right at the first peak of the Covid-19 pandemic. In this interview, Barbara Göbel, the director of the IAI, talks about the challenges and opportunities arising in international research in times of pandemic.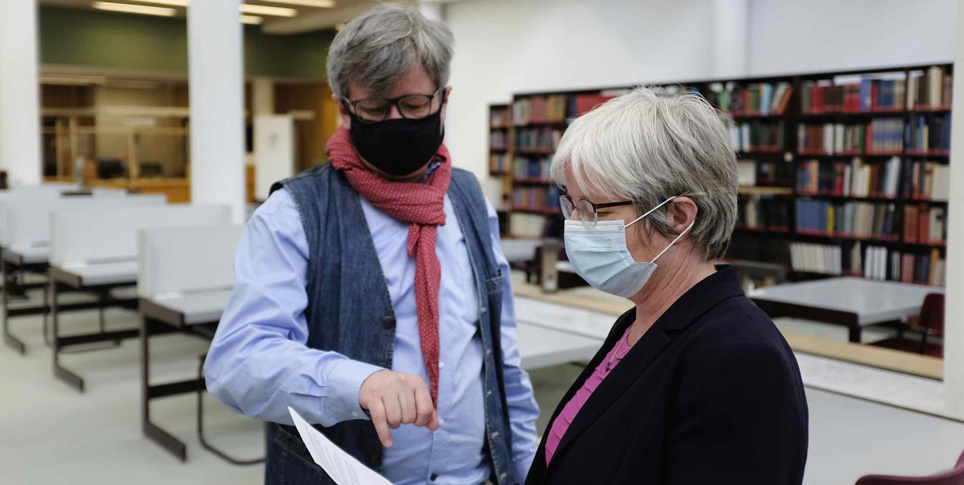 Ms. Göbel, why is the joint project named after Maria Sibylla Merian?
Maria Sibylla Merian was a very independent woman, who in 1699 began two years of field research in the tropical forests of what is now Suriname. There she carried out pioneering scientific work in entomology (the study of insects), in particular on the metamorphosis of butterflies. In addition to the fact that she was a woman who conducted empirical research outside Europe at a time when this was not at all usual, she stands out for having included indigenous, local knowledge in her research.

Today, Maria Sibylla Merian's name has been given to a funding line of the Federal Ministry of Education and Research (BMBF). The aim of this funding line is to link centers of knowledge production differently in an increasingly networked world and to give greater consideration to perspectives from the so-called Global South. That's why branches of the Maria Sibylla Merian Research College are also being set up in Latin America, Africa, and Asia.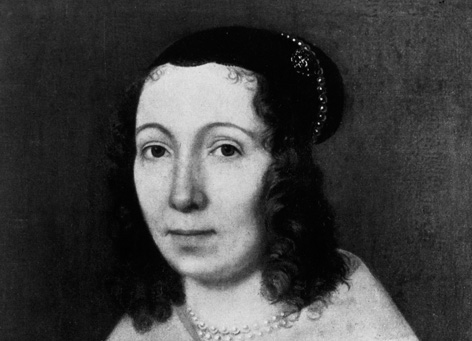 Link for Additional Information
What is the Mecila project all about?

The Maria Sibylla Merian International Center for Advanced Studies in the Social Sciences and Humanities is intended to comprise more than loose associations; it should rather form stable networks and build sustainable cooperative structures. The aim is to create innovative locations where scholars from different disciplines and countries work together creatively on a core topic. It is for this reason that the funding is structured over such a long period, consisting of a three-year preliminary phase and a six-year main phase, followed by a three-year consolidation phase so that the home country can take on the subsequent financing. The oldest Merian Center is in Delhi, after which two applications for Latin America were approved: one in Guadalajara, in Mexico and the other (Mecila) in São Paulo, in Brazil. A Merian Center was then established in Accra, in Ghana, followed by the latest one in Tunis in mid-March – almost at the start of the pandemic.
A funding program for the humanities and cultural and social sciences like this, with a rationale like this and such long-term funding, is unique in Europe and even the world. In this respect, our proposal attracted a great deal of international attention from the start. At a time when the social sciences, humanities, and cultural sciences are being cut back in almost every country in the world, at a time of growing nationalism and diminishing multilateral cooperation, it is quite a statement to do something like this. This funding line is thus also highly visible in political terms and is strategically important for the SPK.
The headquarters of Mecila (Maria Sibylla Merian International Center for Advanced Studies in the Humanities and Social Sciences Conviviality-Inequality in Latin America) is in São Paulo (Brazil) with further nodes in La Plata (Argentina), and Mexico City (Mexico). Besides the IAI, the consortium's partners are: Freie Universität Berlin (coordination), Universität zu Köln, Universidade de São Paulo (USP), Centro Brasileiro de Análise e Planejamento (CEBRAP), Instituto de Investigaciones en Humanidades y Ciencias Sociales (IdIHCS) (CONICET / Universidad Nacional de La Plata), and El Colegio de México. These are outstanding institutions and the IAI already has long-standing relationships with them all.
What the challenges do you face on an international joint project of this kind?

Implementing such a multi-institutional, international, and interdisciplinary joint project is not exactly a simple business. It is also an important learning space in respect of administrative work. To give a few examples: firstly, only German institutions may be recipients of the grants. Despite this unequal allocation of funds, we try to work together as symmetrically as possible. Secondly, the activities take place not in Germany, but in Latin America – and therefore outside of the EU – which creates a series of administrative questions. Fellows, for example, are not paid for coming to the IAI to do research, but for doing research in São Paulo. Normally, I would go to São Paulo as a scholar, or a scholar from São Paulo would come to Berlin, so the new arrangement make it very interesting from the whole management aspect. Thirdly, the IAI is also breaking new ground in Mecila by linking information infrastructures, from which we benefit overall as an institution. Working with experienced institutions that have very different profiles adds value for us all.
Mecila conducts research into "conviviality-inequality." What does that mean in layman's terms?

The main subject of Mecila is of key importance to Europe, to Germany, and to Latin America and the Caribbean: conviviality under conditions of difference and inequality. From the start, we wanted to work on a topic that bridged the two regions and which would be theoretically innovative and socially relevant while requiring an interdisciplinary approach. For example, we consider the interaction between actors from different cultural or ethnic backgrounds or different social classes who work together: how, in Latin America, do negotiation processes take place for the conviviality of a domestic worker and the upper-middle-class occupants of the house in which she works? In another case we might consider, from a historical perspective, the conviviality between actors of different social and cultural origins on a hacienda, or in a mining company. How does it evolve an organized structure? Where can discontinuities in conviviality, or conflicts, or even transitions be identified? And there conviviality is meant less in a communitarian sense and more as an analytical approach.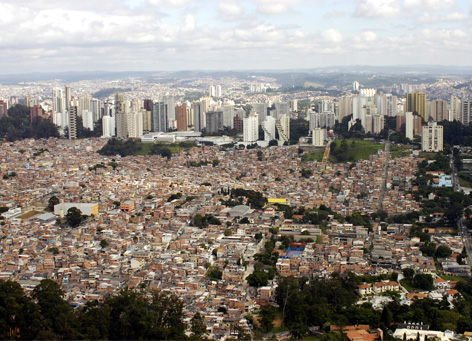 In dealing with cultural diversity, multidimensional inequalities, identity politics, knowledge asymmetries, social conflicts, and negotiation processes, we aim to link theoretical approaches and methodological perspectives from Latin America with current debates in the social sciences, humanities, and cultural sciences in Europe. In Mecila, an important role is played by concepts from inequality research, which are not limited to parameters such as income difference, but also take gender difference and cultural-ethnic affiliation into account and thereby include transregional interdependencies.
The combination of being a woman and a POC or having a migration background, together with a low level of education, creates the greatest degree of vulnerability – not only in Latin America, but also in Germany. In addition to multidimensional inequality research, Mecila deals with transnational interdependencies. Many of the inequalities in Latin America cannot be considered in isolation from interdependencies. They are related, for example, to resource chains and product chains, as well to migration flows that are regulated by international legal frameworks.
Another important contribution from Latin American research is the analysis of multicultural citizenship, meaning ethnic citizenship. Many Latin American countries have, through constitutional reforms, granted special rights to certain social groups on account of their cultural and ethnic difference: for example, their indigenous or Afro-American origins. The implementation of these rights and the associated claims to land, resources, cultural assets, and knowledge is the source of many conflicts and is riddled with contradiction. However, it also includes experiences of conviviality under conditions of difference and inequality, from which societies in other regions of the world can learn.
What form does the cooperation between the partner institutions take? And what role does the IAI play?
Mecila is an association of institutions. Each institution is represented in the governance of the joint project by a representative on the executive board – with the Freie Universität Berlin, as the main coordinator, having two. The directors of the research college, who come in equal measure from Germany and Latin America, are also chosen from this group. In addition, each institution belonging to the consortium has principal investigators who work centrally on the joint project. The network is augmented with associated investigators. Then we have an international advisory board and a central coordination office. The most important formats and instruments are junior and senior fellowships, research groups, doctoral fellowships, the Mecila chairs, workshops in various forms, conferences, and summer schools. We are also developing a program of publications and have funds for international public relations work.
The German institutions each coordinate a sub-project. In the main phase, the IAI is coordinating a sub-project with the title "Medialities of conviviality and information infrastructure." Among other things, this examines how, under conditions of difference and inequality, different notions of conviviality manifest themselves in practices such as writing, drawing, photography, collecting things, and exhibiting things. It also deals with the (co-)production, circulation, and acquisition of knowledge as well as the consequences of digital transformation for the social role of the Media. These questions are addressed in the interdisciplinary research area on medialities of conviviality, which the IAI is co-coordinating.
In addition, the IAI is responsible for the information infrastructure of Mecila, which includes the exchange of ideas and experience as well as linking the libraries of the research college's members. For example, we have developed an electronic reading room for material that is subject to copyright. In principle, digitization allows things to travel without being restricted by borders, but of course we have national legislation that sets certain limits on that. And, as mentioned, we organize the exchange of ideas and experience among all of the libraries: What does internationalization mean? What does digital transformation mean? We coordinate acquisitions, we exchange media. In other words, something that doesn't normally play a major role in a scientific project, but which seemed very important to us, because it relates to the question of what "infrastructure" means.
Internationalization means taking account of the perspective of the other in your daily work and overcoming institutional, spatial, and cultural boundaries, while taking this difference as the starting point for defining interfaces and creating links. However, internationalization is always a borderline experience, as many legal frameworks are still national. The status of an object, for example, can change depending on the context. If the object is a knowledge object, it can travel anywhere, in principle, because we as the SPK support free open access and in connection with that we have signed the Berlin Declaration. However, our collections are also a national cultural asset, which anchors them here, so to speak: they are not allowed to leave the country without a permit. Objects can also, however, be a commodity. And for many societies of origin, they are an identity marker. Of course, that makes it exciting to think about questions like: How do you network the infrastructures? Where can you find the practical means? Where are there limits that cannot be overcome? How do we deal with them together? This is why the "Information infrastructure" work package in the IAI sub-project, which seems so technical at a first glance, is nonetheless interesting from the perspective of science policy.
Among the important tools and formats in Mecila are residencies for international guest researchers as well as doctoral fellowships, which serve to strengthen circulation within Latin America. Then there is the Mecila Chair, a university chair that also circulates within Latin America. We also have funding for small research groups on specific topics, as well as established formats such as workshops, conferences, and summer schools. There are also specific formats with the purpose of stimulating exchange with civil society. Mecila in São Paulo always has four directors: two physically present and two virtually so; two from Germany, two from Latin America. The IAI is due to assume the directorship of the research college from 2023 to 2024.
It is important to us that Mecila should not happen in an ivory tower, but rather seek exchange with civil society, for example via political foundations or cultural intermediary institutions such as the Goethe Institute. Several representatives of indigenous organizations were present at the conference in São Paulo in March, including Davi Kopenawa, a winner of the so-called alternative Nobel Prize. It is naturally important that this is also brought into broader debates, especially given the complex political situation in Brazil and many other Latin American countries. When you are developing formats, you have to be very careful that you don't unintentionally put people in a line of fire.
In Mecila, we want to get people working together innovatively and applying their expertise and knowledge to the core topics and key issues. The trick is to generate synergy from their different interests, skills, and areas of curiosity. This isn't a graduate school and it isn't a classic research project – ultimately it's a structured networking project, but it's more than a loose network, because it has institutional anchors, builds stable platforms, and can rely on well developed infrastructure.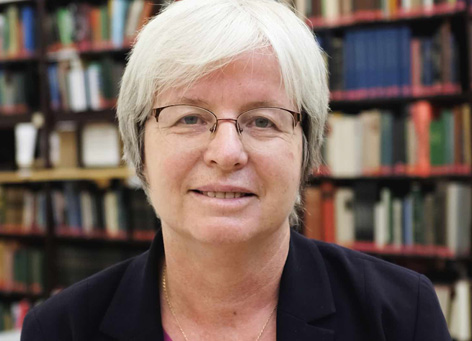 The main phase of Mecila started in the middle of the first peak of the corona pandemic. What consequences does that have for the actual work of the project?
The pandemic has led us to conclude that we should make a virtue out of necessity and adapt our formats and instruments more to virtual technology than was originally intended. For example, we regularly hold virtual workshops and project team meetings. Of course, we have virtual publication formats, we have podcasts, social media formats, a lot via digital media; these are the channels of communication. We also trying to integrate whatever the participating institutions can contribute in terms of additional expertise in the field of digital communication.
What challenges does the pandemic pose for the IAI as a scholarly institution with a strong international focus?
In a hyper-institutionalized country like Germany, we aren't used to things being burdened with as much uncertainty as they are in this pandemic situation. There are actually no ready-made solutions or aids for dealing with Covid-19. This generates immense learning potential and confronts us with the challenge of suddenly experiencing disengagement from our daily work routines. It has a number of effects on really basic day-to-day management in a scientific and cultural institution such as the SPK – and even more so in an institution with a strong international profile such as the IAI. More generally speaking, the pandemic has changed our view of globalization – something that we will notice more strongly in the post-pandemic world.
From an institutional perspective, the maintenance of functioning communication routines and the avoidance of decoupling have emerged as important challenges. The pandemic has taught us to communicate differently, more intensively, and across borders – in other words, beyond hierarchies, beyond established structures, and beyond institutional boundaries. That is a challenge, but it also has an important learning effect; it is a creative impulse. It isn't just about communication as such, but also about the means of doing so. The uncertainty is affecting not only employees, but also project partners and visiting scholars; it is affecting joint projects, be they national or international, it is affecting book deliveries, it is affecting public relations. Interestingly, this shows that Mecila's starting point, which was to take difference as the baseline, is of key relevance: every experience is different in this pandemic. There are comparable moments, but nevertheless there is a strongly individual character even in those experiences, because the surroundings and contexts of people's lives shaping them are different.
In practice, for the IAI as for the Foundation, we need to differentiate between the first phase, that of the emergency level, and the second phase, that of the transition to a new kind of normality. In the first phase, the important thing was to build structures quickly and pragmatically – structures to enable communication, participation, and continuity – in order to ensure that people were still able to work despite all the restrictions. That released a lot of creative energy, for example in the web-based assignment of structural data, or the organization of book deliveries so that it was possible to continue processing donated material in the home office. This has had a very positive effect in that it prevented or reduced decoupling. In situations of uncertainty, some people withdraw and others seek an opportunity to play an active part in a different way. This is one of the experiences that we have had within the Foundation as a whole, as a result of the pandemic.
It became apparent that not only do you have to make allowance for individual circumstances, such as a long journey to work, the need to provide care, or the lack of Internet access, but that in giving this diversity of needs its due, you have to take great care to treat everyone fairly and impartially at the same time. To this end, we created decision-making structures relatively quickly, in which not only the directorial group, but also middle-level managers and the heads of departments or units play an important role, strengthened through team-building autonomy.
It is noticeable that the transitional phase, that is the reduction of restrictions on the way to a new kind of normality, is proving to be more strenuous and complex than the initial situation, which involved keeping going with emergency measures and was, perhaps, perceived as a crisis. Given this combination of workplace presence and home office, a whole series of measures have to be implemented in the IAI. We are in the middle of construction work: many offices have had to move; we have a temporary entrance; we have the builders here and therefore a lot of restrictions – and now, on top of that, we have to introduce hygiene measures and occupational safety measures, because the resumption of library lending – albeit low contact – and the partial opening of the reading room mean that people are once again coming here in person, little by little. In this phase, of progress towards a new kind of normality, you have to concentrate much more systematically – not only on yourself, but also on the networks. We wrote to all of our guest researchers long ago, at the time of the emergency situation: visiting scholars who were here and suddenly couldn't return home; visiting scholars who had to leave prematurely in order to get home at all; visiting scholars whose visas had to be extended; visiting scholars who wanted to come here and suddenly found themselves unable to do so. We were also very active in communicating through our networks: that is, all our committees, our editorial boards, our scientific advisory board, our friends association, and of course our networks in the universities. We told them "This is our situation, this is how we are coping, these are the challenges, this is what we can offer digitally, and this is what you can do on the ground," and thus tried to prevent these networks from becoming decoupled. It became apparent how important such "strong ties of trust" are in a pandemic.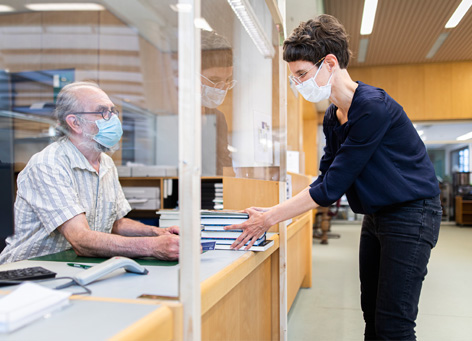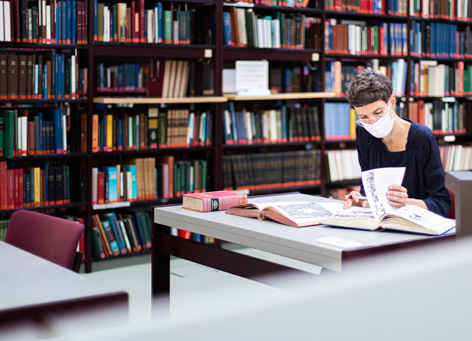 What effects is the pandemic having on international cooperation?
Managing joint projects in a pandemic is an extremely complex business. The research funding bodies adapted to the new situation fairly quickly with appropriate measures and specifications for increasing the virtual character of the instruments. It is relatively exhausting, of course, because you are hampered by uncertainty in many respects and you have to take a great variety of parameters into account.
If you look at our partners in Latin America – a region that was affected a little later, but very badly – you can clearly see that this pandemic is creating significant new points of vulnerability and instability. Even in a country like Germany, which has taken a strongly multilateral stance at a time of resurgent nationalism, the cultural and scientific sectors have to ask themselves which projects they could still complete in the future if their partners drop out now. The situation in Latin America clearly illustrates the main challenge confronting us in the fields of culture and science, which is how a world changed by the pandemic might affect our international partnerships and the internationalization of science and culture. Digital practice is much more dynamic there than in Germany, but the infrastructures are far less stable. In Colombia, 60% of the population have access to the Internet, which is not a low figure in the context of Latin America, but only 20% have access to broadband and, of those, 90% live in cities – and 90% of those in turn belong to the upper middle class. As this example shows, digital exclusion is one of our central challenges.
During this second phase, in addition to ensuring the continued viability of our activities and our services, as well as of the joint projects in which we are involved, we are now focusing our attention on the question of how to organize international cooperation during the pandemic – and for the subsequent period – in a way that will preserve continuity, prevent existing asymmetries from increasing, and enable us to maintain stable partnerships.
Despite all of the challenges and hardships, does this exceptional situation offer opportunities, or even generate positive effects?
Such a degree of uncertainty triggers a boost of creativity, because you have to rethink things that are taken for granted, because you have to find practical solutions that involve people in a different way, because you have to readjust established ways of working, and because you have to set priorities differently. We have the advantage that, with Latin America, we have a partner region that has immense experience in coping with such upheavals and insecurity. People in Germany, unless they once lived in the GDR, are strongly accustomed to continuity – you can see that from all our institutional management practices, with financial planning for many years ahead. Many of our partners in Latin America do not know now what budget they will have in 2020, let alone whether they will still exist in 2021. They have wide-ranging experience of how to deal with these insecurities, these instabilities, and of course we make good use of it. And we hope to be able to transfer some of it not only to the IAI, but also to the Foundation. I also believe that there are many learning effects, especially in respect of leadership responsibility, because in times of instability and uncertainty there are no blueprints, no business plans to tell you how to deal with them. This makes leadership strengths and weaknesses even clearer. And for people at all levels who want to take on responsibility, there is now new scope for making your mark.
What surprises me again and again despite the whole virtual thing is the importance of relationships and direct communication, even if that too is virtual. Our networks are also networks for exchanging experiences of dealing with this very situation. We are addressing the subject scientifically within the framework of Mecila, because the pandemic has naturally reinforced phenomena that were already evident in the Latin American context and in Europe: inequality of various kinds, authoritarian right-wing regimes, the fragility of democracy, and the fragility of institutions. They are all too clearly on the increase again.
Argentina, for example, has had a complete lockdown since March, like many other countries in Latin America. They enforce it much more strictly than we do here. I have relatives in Argentina, Brazil, France, Italy, and Canada, and in comparing them it once again becomes clear that different societies have different ways of dealing with the pandemic. Having to stay indoors completely is quite strenuous, we can't really imagine it. The whole of Latin America, like Africa, has a high degree of informality in its economy. This means that people don't get any money and can't eat anything if they don't go to work – and right now they are not allowed to go to work. This is an existential problem, of course, and it is socially explosive.
These are the realities that we are dealing with: they may be private, family matters, but we have many project partners who are confronted with them. The day before yesterday, I had a long video conference with colleagues from a university in northern Chile. They no longer have any ventilators locally available in the region and they told us "Okay, we have our measures here, but in principle we know that if it hits one of us hard, we can't do anything about it." I use WhatsApp to exchange thoughts with friends in the Andean highlands, and they've told me about the difficult situation in rural regions. It makes you feel as though you are in another world here. That is what I mean when I say that the pandemic is dramatically increasing inequality – and is simultaneously leading to different experiences of dealing with such situations. When I see that our Chilean project partners have not succumbed to despair, but continue to work calmly with us on project applications despite the comparative severity of the measures there, and then we get complaints from people here, I sometimes think to myself: "My god, guys, how weird. We have such different circumstances to work in here, especially in the public sector!"
What long-term consequences do you think the pandemic will have for international scholarly cooperation?
I am currently exchanging thoughts with colleagues, including those at the SPK, about internationalization in a post-pandemic world. The situation will be completely different. The German funding bodies are currently adapting their entire toolkit in order to promote virtual means, but also to develop other formats for cooperation and for the co-production of knowledge. The classic guest scholar programs won't work in the same way any longer. We will have to deal with mobility differently, too, because people no longer see such a strong need for it. That would be good news for CO² emissions, of course, but the main reason is that we are all very dependent on co-financing, so the shrinkage of funds as a consequence of the pandemic means that less money will be made available for the social sciences, humanities, and cultural sciences everywhere in the world. This is not a new process (see, for example, EU Horizon 2020), but it will accelerate owing to the pandemic . At the same time – and we can already feel it – we will have more competition, because many countries, including emerging countries, have invested heavily in scientific education. In some parts, Latin America has doubled its doctorates. That means more competition and more brain drain, but also brain gain for Germany.
We will find it more difficult, politically, to legitimize internationalization and therefore we must create formats and cooperative structures that are planned for the long term, like Mecila.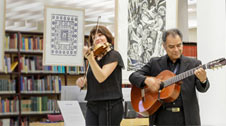 Ibero-Amerikanisches Institut
The Ibero-Amerikanisches Institut (IAI, Ibero-American Institute) is an interdisciplinary center for academic and cultural exchange between Germany and Latin America, the Caribbean, Spain and Portugal. It is home to the largest specialist library in Europe for the Ibero-American region.
Combining an information center, a research center and a cultural center, the IAI is both a platform for cooperation and a catalyst for intercultural and transcultural dialog. The IAI was founded in 1930 and is today located in the Berlin Kulturforum complex.