Dossier: Collection Worlds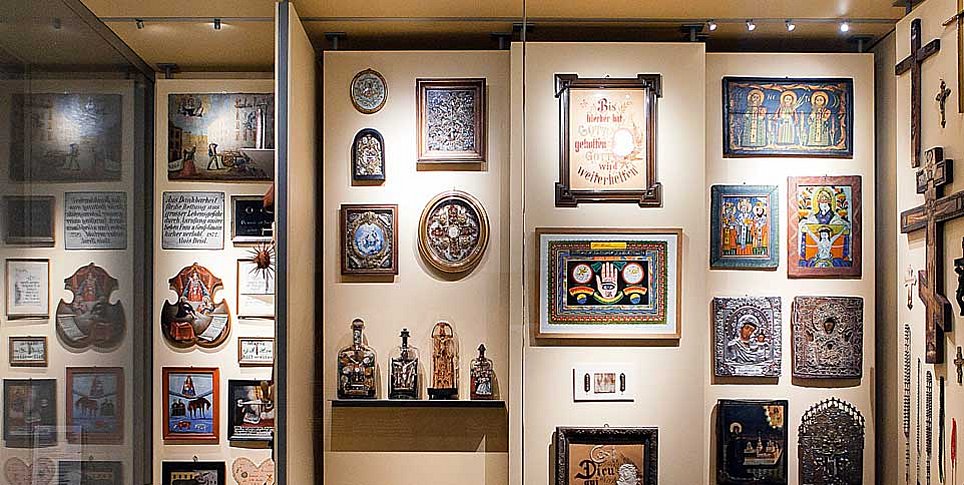 Dossier Collection Worlds
Farewell and departure from the museum site in Dahlem. The Ethnologisches Museum and the Museum für Asiatische Kunst are closing their doors for the last time until they reopen in the Humboldt Forum. The Museum Europäischer Kulturen will stay in south-west Berlin and be given a makeover.
All his life, Alexander von Humboldt wanted to "find out what the world is all about." That's how Andrea Wulf puts it in her biography of the naturalist, polymath, and globetrotter. Berlin's Humboldt Forum has set this as its goal – and to get there it is going to follow paths that its namesake once trod: the paths of cultural exchange and interdisciplinarity. Humboldt (to quote Wulf once more) was convinced that: "Knowledge must be shared and exchanged, and be made accessible to everyone."
It is exactly in this spirit that the collections of the Staatliche Museen zu Berlin (National Museums in Berlin) are now beginning their journey to the Humboldt Forum, in advance of its scheduled opening in 2019. And while the collections of the Ethnologisches Museum (Ethnological Museum) and the Museum für Asiatische Kunst (Asian Art Museum) are being made ready for the move, the reconstruction of the City Palace, just across from the Museumsinsel (Museum Island), is drawing visibly nearer to completion. Notwithstanding all these preparations, a series of temporary exhibitions will make sure that 2017 is far more than just a year of transition. The anchor tenant in the City Palace is the Stiftung Preussischer Kulturbesitz (Prussian Cultural Heritage Foundation) and as its president, Hermann Parzinger, says, "For us, the Humboldt Forum begins in 2017." Namely, on the Museumsinsel.
This dossier features a selection of articles from the magazine Sammlungswelten (Collection Worlds), which appeared in December 2016 in German. It was funded by the Board of the Prussian Cultural Heritage Foundation and produced in cooperation with Res Publica publishers.