Changes on the Prussian Cultural Heritage Board of Trustees
News from 05/18/2021
New board chairperson: Helen Müller replaces Thorsten Strauß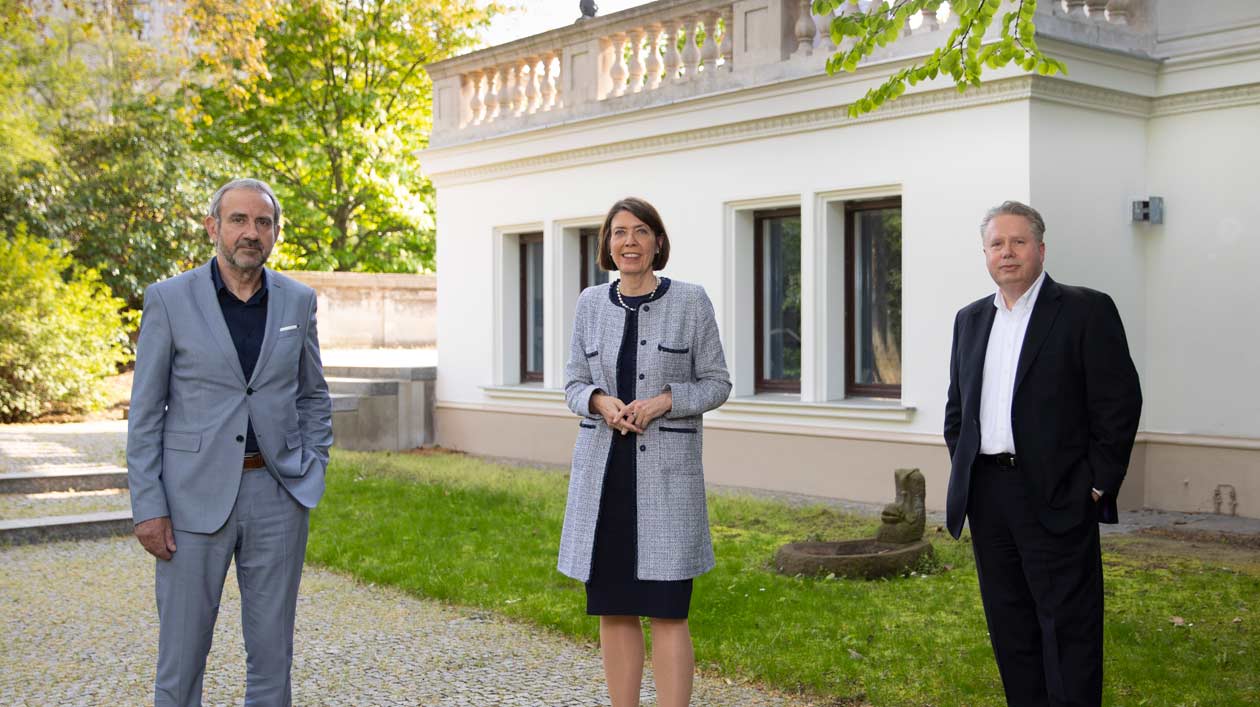 Thorsten Strauß, who has been active on the Prussian Cultural Heritage Board of Trustees for thirteen years and has served as its chairperson since 2014, is stepping down. He is leaving Deutsche Bank, which he represented on the board, to become managing director of Thor Advisers GmbH. His successor as chairperson is Helen Müller, head of cultural affairs and corporate history at Bertelsmann SE & Co. KGaA. Her deputy on the board is Stephan Frucht, head of cultural and sponsoring programs and artistic director of the Siemens Arts Program at Siemens AG. Deutsche Bank AG will henceforth be represented by Anna Herrhausen, global head of art, culture and sports at Deutsche Bank.
Helen Müller, who has served on the Board for many years, commented: "I view the Prussian Cultural Heritage Board of Trustees as an ideal place for the dialogue between culture and business. The central objective of the Board is to provide assistance to the SPK in its core business and projects, raise its profile and, in doing so, to support the reform of the SPK as well."
Thorsten Strauß will continue to assist the SPK in an advisory capacity on an honorary basis: "I've always said how fascinated I am by the Stiftung Preussischer Kulturbesitz and its diversity. The Board of Trustees has worked to make that potential more tangible for the general public. I've felt it is important, in that regard, that the SPK opens up, that it comes across as up-to-date and offers content in keeping with the times. Although I am stepping down from the role of chairperson, I will still have close and cordial ties with the Foundation."
Links for Additional Information
To overview