Vocational Training
The Foundation and its institutions offer six training fields in IT, library services, administration, and the trades. On completing training, there is the possibility of one-year employment.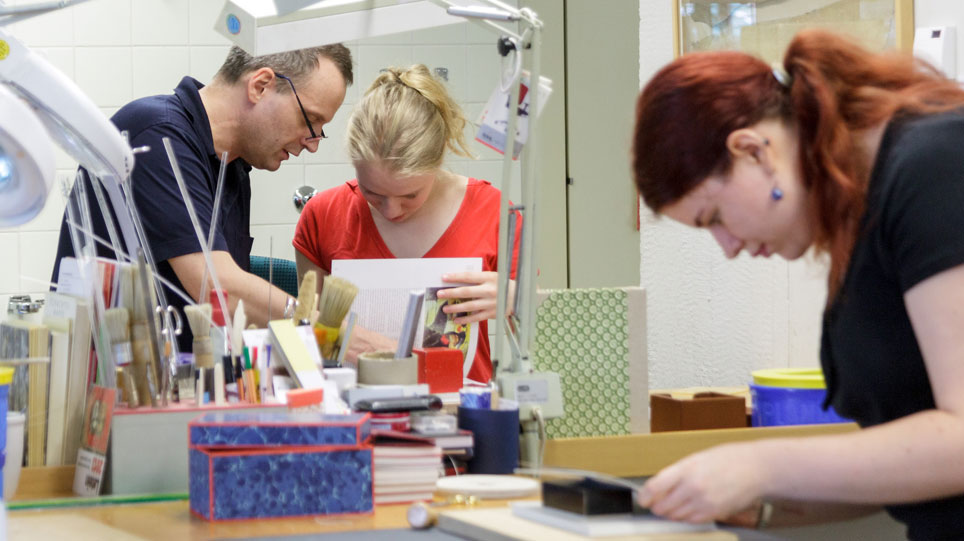 Have you completed your General Certificate of Secondary Education or leaver's certificate and want to pursue vocational training at the Stiftung Preussischer Kulturbesitz (Prussian Cultural Heritage Foundation)? The Foundation offers six different careers in the skilled trades. All these training programs follow the dual system. When students have completed their training, the Foundation can in principle offer them a one-year follow-up position.
All the training positions are posted in the Open Positions portal. The listings indicate the compensation and the requirements you must fulfil for a given training.
Training in Media and Information
The Staatsbibliothek zu Berlin (Berlin State Library) trains specialists in media and information services in the fields of library science and photo agency. In addition, it offers training for computer scientists and computer scientists specializing in system integration.
Careers in the Trades
The Foundation offers training in various skilled trades. The Staatsbibliothek zu Berlin offers training in bookbinding. The Staatliche Museen zu Berlin (National Museums in Berlin) train carpenters and painters.
Careers in Administration
Future administrative employees are trained at the Staatsbibliothek in collaboration with the Foundation's Central Administration. Training is offered in the fields of personnel, budgeting, and organization.
Details on Vocational Training in the SPK Institutions
Link for Additional Information
The following information is available in German only
Bereichsnavigation
---