Fête de la Musique im Museum Europäischer Kulturen
Event date: 06/21/2019
Location: Museum Europäischer Kulturen
We apologize that this content is available in German only.
EINTRITT FREI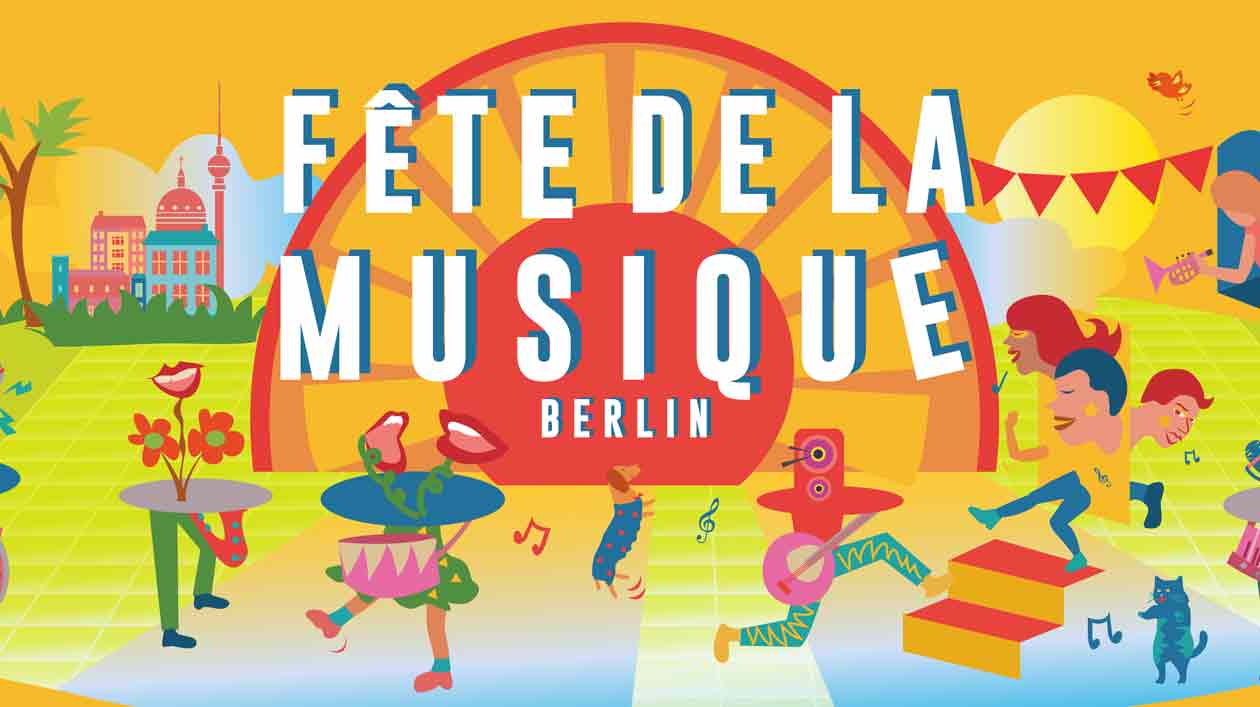 Die Fête de la Musique - das Fest der Musik - verbindet jedes Jahr zum Sommeranfang Menschen in 540 Städten weltweit. Zu den Klängen der folgenden Bands kann an diesem musikalischen Abend im malerischen Garten des Museums Europäischer Kulturen in Dahlem gefeiert und ausgelassen getanzt werden:
17:00 Uhr: The Stylz
The Stylz vereinen verschiedenste musikalische Wurzeln von akustischen Singer-Songwriter und einfacher Pop-Musik über harten Rock und Metal bis zu Punk.
18:00 Uhr: Querbeet
Querbeet spielt Klezmer und mehr, mit vielen Instrumenten und Stimmen, die immer neue Klangfarben versprechen.
19:30 Uhr: Spielhagen
Urban, mitreißend und stimmgewaltig wird SPIELHAGEN mit seinem erfrischend mutigen Konzept als Pionier einer neuen Chorbewegung vorangehen. Bekannte Pop- und Dance-Songs aus dem Radio werden in einem neuen Remix aus 4-stimmigem Satzgesang, energetischen Performances und clubbiger instrumentaler Begleitung von 14 Sänger*Innen auf die Bühne gebracht.
20:00 Uhr: Khalil Kry
Die deutschsprachigen Lieder zeigen die bunte Welt der Gedanken von Khalil. Auch wenn es schwer fällt zu sagen, was Fiktion oder Realität ist, macht das bloße Nachdenken darüber Spaß.
21:00 Uhr: Fuente Pública
Die siebenköpfige Gruppe spielt Instrumentalmusik. Die Stücke sind Klangbilder, in denen Elemente aus Folk, Jazz und Klassik mit traditionellen Musikstilen wie Klezmer, Son Cubano und Flamenco verschmelzen
Zeit und Ort
21. Juni 2019
17:00 bis 22:00 Uhr
Im Garten des Museums Europäischer Kulturen
Arnimallee 25
14195 Berlin
Von 17 bis 20 Uhr freier Eintritt in die Ausstellung des MEK.
Weiterführende Links
To overview
Bereichsnavigation
---