Alexander von Humboldt
News from 12/02/2019
We apologize that this content is available in German only.
Internationale Konferenz: "Alexander von Humboldt: Circulation of State-Knowledge in Europe and Latin America" (4. - 6. Dezember 2019)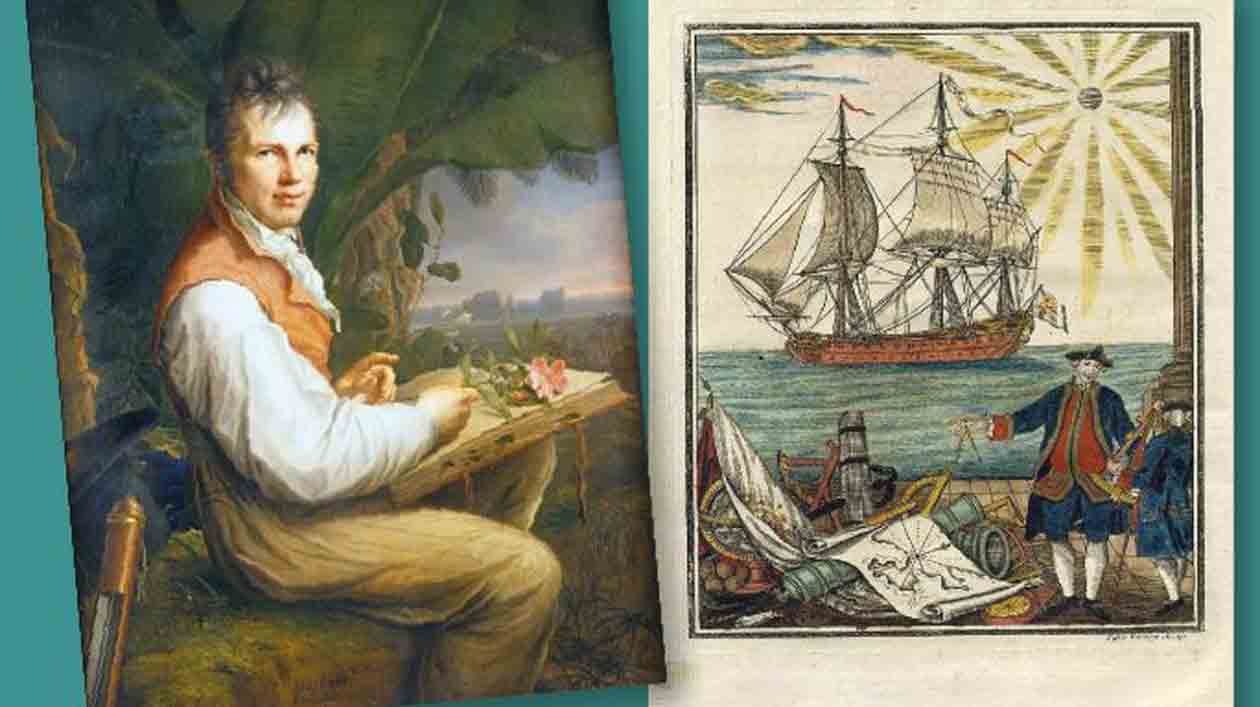 Alexander von Humboldts Reise durch die amerikanischen Staaten wird oft als Beginn einer neuen Ära in den transatlantischen Wissensbeziehungen (miss)verstanden und der preußische Naturforscher in diesem Sinne als "Zweiter Entdecker Lateinamerikas" gefeiert. Gegen diese eindimensionale, eurozentrische Sichtweise bettet die internationale Konferenz die Figur Humboldts in die längerfristigen Entwicklungen ein, welche den wissenschaftlichen Austausch zwischen Europa und Lateinamerika seit dem 18. Jahrhundert kennzeichneten. Die Konferenz veranschaulicht die vielfältigen Formen der Wissenszirkulation ebenso wie auch die sozialen, politischen und ökonomischen Kontexte, in denen der Austausch des Wissens zwischen Europa und Lateinamerika stattfand.
Die Konferenz wird von drei Berliner Forschungseinrichtungen organisiert: Max-Planck-Institut für Wissenschaftsgeschichte, Centre Marc Bloch und Ibero-Amerikanisches Institut der Stiftung Preußischer Kulturbesitz.
Um Anmeldung wird gebeten. Konferenzsprache: Englisch.
Anmeldung für die Keynote unter Registration@iai.spk-berlin.de
Anmeldung für die Konferenz unter anmeldung@cmb.hu-berlin.de
Weiterführende Links
To overview