An Extremely Generous Gift: The Keys to Haus Bastian
News from 03/12/2019
The keys to the future Center for Cultural Education of the Staatliche Museen zu Berlin were handed over in a ceremony today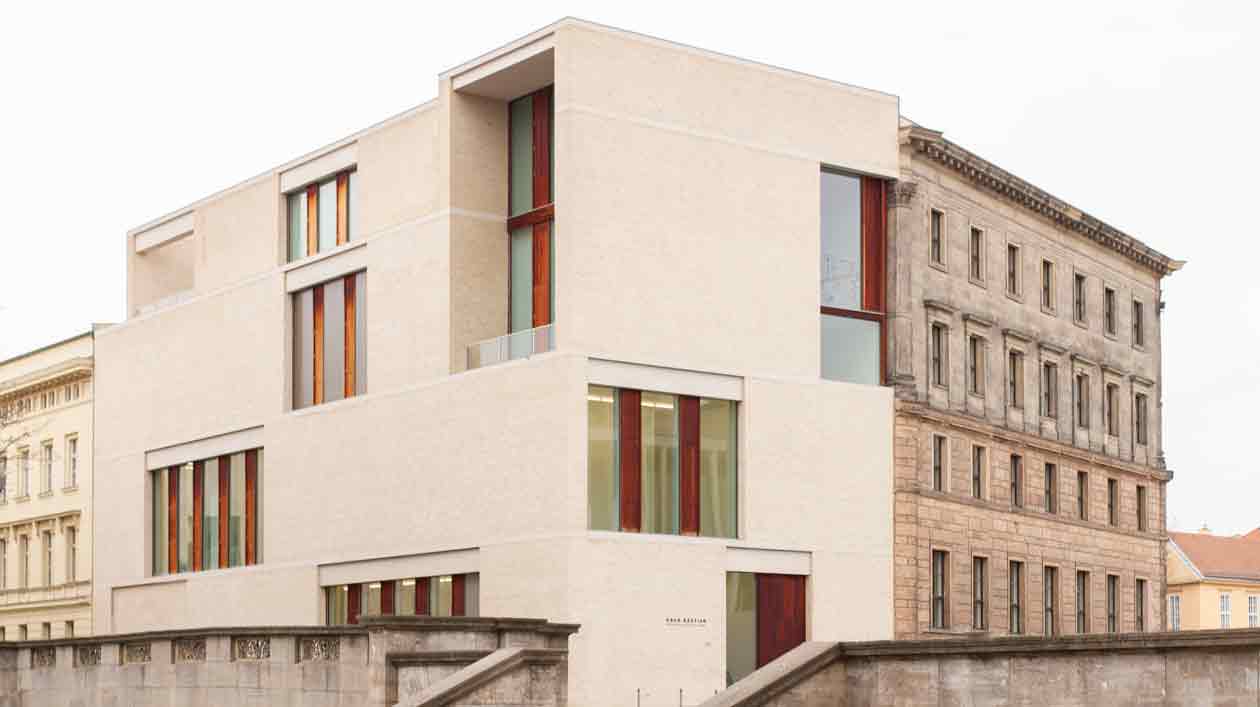 The building designed by David Chipperfield Architects and located on Kupfergraben, an historical street in Berlin's Museumsinsel district, was ceremoniously given to the Stiftung Preussischer Kulturbesitz (Prussian Cultural Heritage Foundation) today.
Dr. Hermann Parzinger, president of the Stiftung Preussischer Kulturbesitz, stated: "I would like to express my sincere gratitude to Céline, Heiner, and Aeneas Bastian for this extremely generous gift. They have become part of the great tradition of the Staatliche Museen's outstanding supporters and patrons. Because of this extraordinary commitment we can turn Museumsinsel (Museum Island) into a place where new paths in museum education will be followed in the future. We view this as a major opportunity. Today, museums must communicate with visitors in a way that is completely different from the past; they need to actively approach visitors with programs that transform a museum visit into an experience. When Haus Bastian and the James Simon Galerie open their doors this summer, everyone will know that we are devoting ourselves to our visitors with innovative intensity."
Haus Bastian will be used as Center for Cultural Education of the Staatliche Museen zu Berlin (National Museums in Berlin).
Links for Additional Information
To overview