Toi moko from the Ethnological Museum return to New Zealand
News from 10/12/2020
A ceremony was held today at the Ethnologisches Museum of the Staatliche Museen zu Berlin to prepare the mummified heads (Toi moko) of two tattooed Māori heads for their repatriation to New Zealand.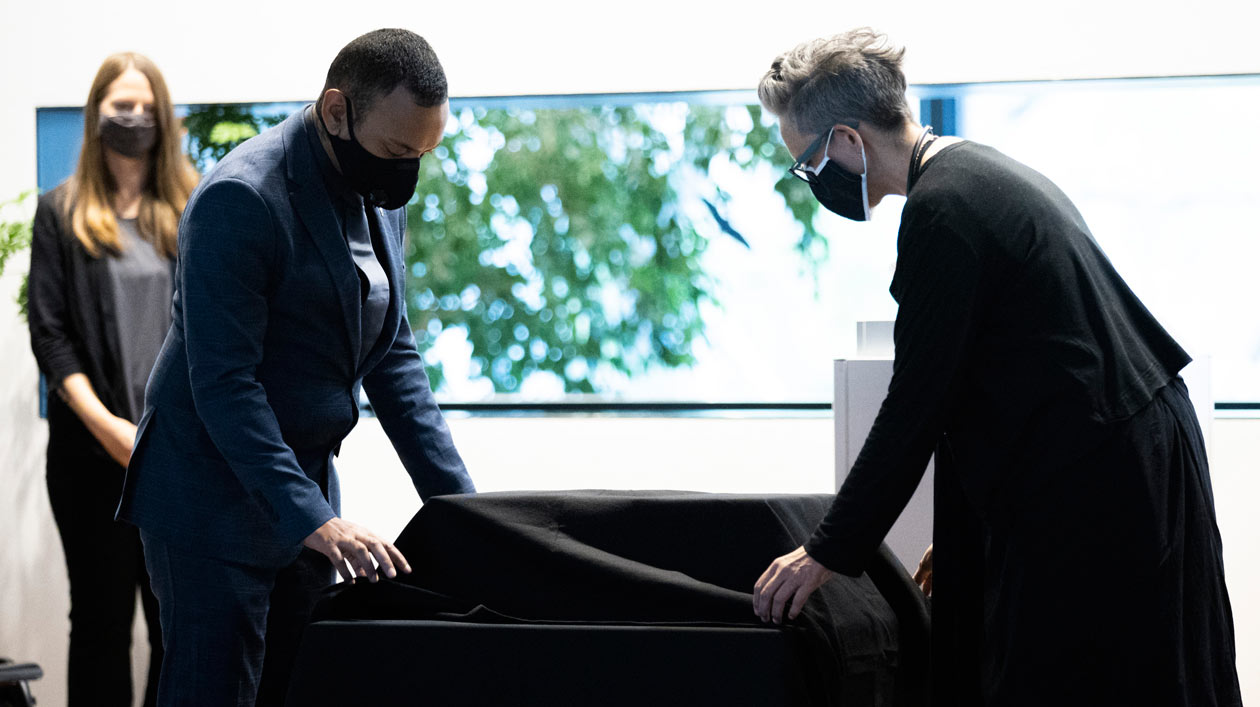 Two toi moko from the Ethnological Museum of the Staatliche Museen zu Berlin return to New Zealand. The Stiftung Preußischer Kulturbesitz (SPK), to which the Ethnological Museum belongs, had decided to return them earlier this year.
The ceremony was conducted by Mr. Te Arikirangi Mamaku, the coordinator of the repatriation program of the Museum of New Zealand Te Papa Tongarewa. Also present was the Ambassador of New Zealand, H.E. Mr. Rupert Holborow. Te Papa has been commissioned by the New Zealand government since 2003 to repatriate the ancestral remains of Māori.
"Moko" is the Māori term for tattoos that have been carved into the skin. The concept associated with "Toi" includes the origin and source of humanity, with the added dimension of reaching the highest pinnacle of artistic achievement. Toi moko is a contemporary Māori term, and used in reference to these Māori ancestral remains, to offer them dignity and respect, despite the circumstances of their acquisition and trade.
Te Herekiekie Herewini, Manager Repatriation at Museum of New Zealand Te Papa Tongarewa, said in an interview: "Te Papa continues to be open to work in partnership with institutions in Europe, North and South America and Australia to repatriate Māori and Moriori ancestral remains to their homelands in Aotearoa New Zealand. The historic trade in indigenous remains through museums and academic insitutions continues to be a contemporary ethical and spiritual concern for many indigenous communities. We encourage institutions to work with other indigenous peoples from around the world to return their ancestors as well. The simple act of agreeing to repatriate these ancestors begins the process of offering restitution, as well as healing and reconciliation for those communities involved in the repatriation process."
Hermann Parzinger, President of the SPK, said: "Today's ceremony marks the beginning of the journey of the Toi moko from the Ethnological Museum back home. For the SPK it is the first repatriation of ancestral remains, and I am very glad that it could take place this year despite the pandemic situation. I would like to thank our New Zealand partners for the uncomplicated cooperation and the fruitful exchange with them. We are constantly learning, through our own provenance research, but also through such exchanges, and we will do everything in our power to continue along this path in order to make amends for historical injustice."
Links for Additional Information
To overview