Coming soon: Beethoven's 10th Symphony?
News from 07/03/2020
Artificial intelligence is being used to complete the fragment – the head of the music department of the Staatsbibliothek is skeptical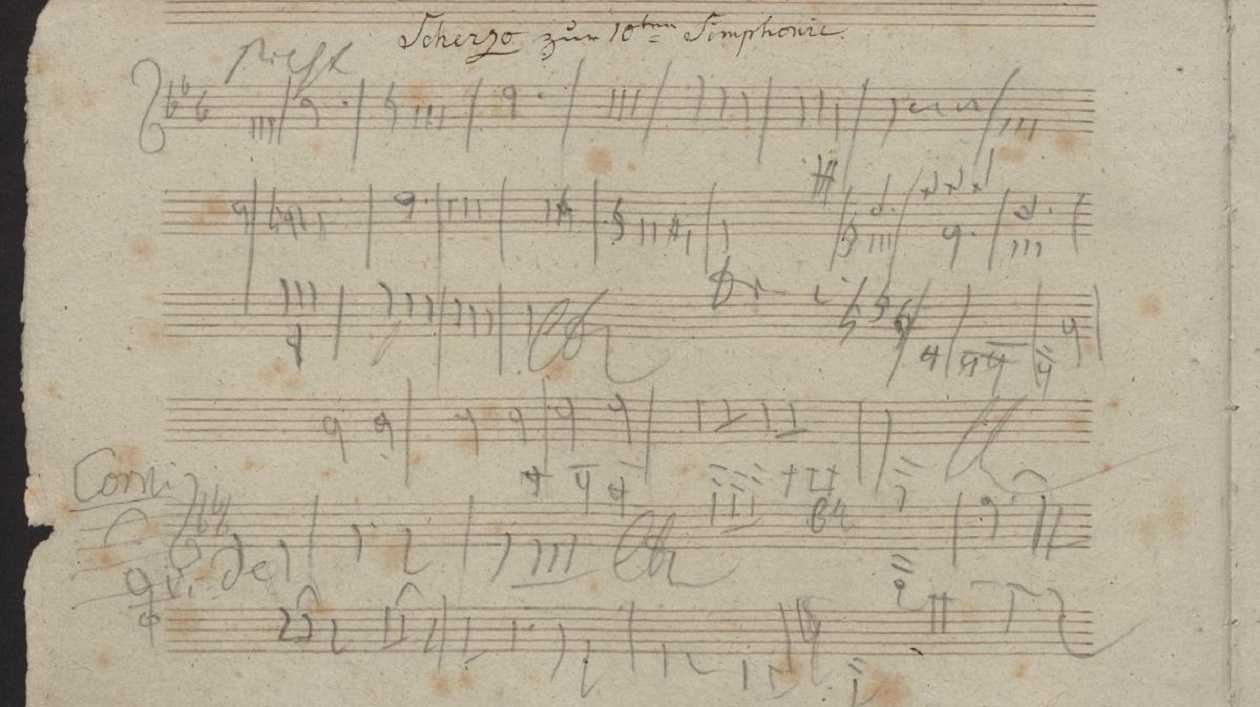 Now you can see it again, but only until July 24: This kiss to the whole world! is an exhibition about the Beethoven collection of the Staatsbibliothek zu Berlin (Berlin State Library). Not everyone knows that the building on Unter den Linden contains the world's most important collections of Ludwig van Beethoven's music manuscripts as well as important biographical source material. Among the treasures of the collection are rare autographs, the originals of which are seldom shown, in order to preserve them. One of them is the original manuscript of Beethoven's 9th Symphony. Some time ago, there were news reports that artificial intelligence would be used to help complete the 10th symphony, of which only fragments were ever composed. This was to be performed for the first time in Bonn in November. An international team of musicologists and composers would work with the pianist Robert Levin and computer experts to train an algorithm in such a way that the missing passages could be constructed in a manner consistent with Beethoven's intentions.
Martina Rebmann, the head of the music department of the Staatsbibliothek, is skeptical about the experiment: "There are only sketches by Beethoven for the 10th symphony. In 1988, the orchestrated sketches for the first movement were performed publicly in London – something that was quite controversial at the time. In the meantime, attempts are being made, with artificial intelligence, to analyze the way in which Beethoven composed and to extrapolate from that. But with a composer like him, especially, who does not allow himself to be squeezed into a pattern in any of his works and who, in the case of his symphonies, pushed the boundaries of the musical genre further with each new composition, I consider this to be a risky proposition." So let's stick with what has been completed – and there's plenty of that on display in the exhibition mentioned above, from Fidelio to Missa Solemnis. And not to forget the conversation booklets, which form a record of the conversations that the deaf composer had, using pencil and paper, with visitors and with the people closest to him.
Links for Additional Information
To overview