In conversation: museum4punkt0 invests in the intensive exchange of experience
News from 06/26/2020
Digital toolbox and inspiration. In the course of digitization, other museums benefit from the diverse experience gained through collaborative work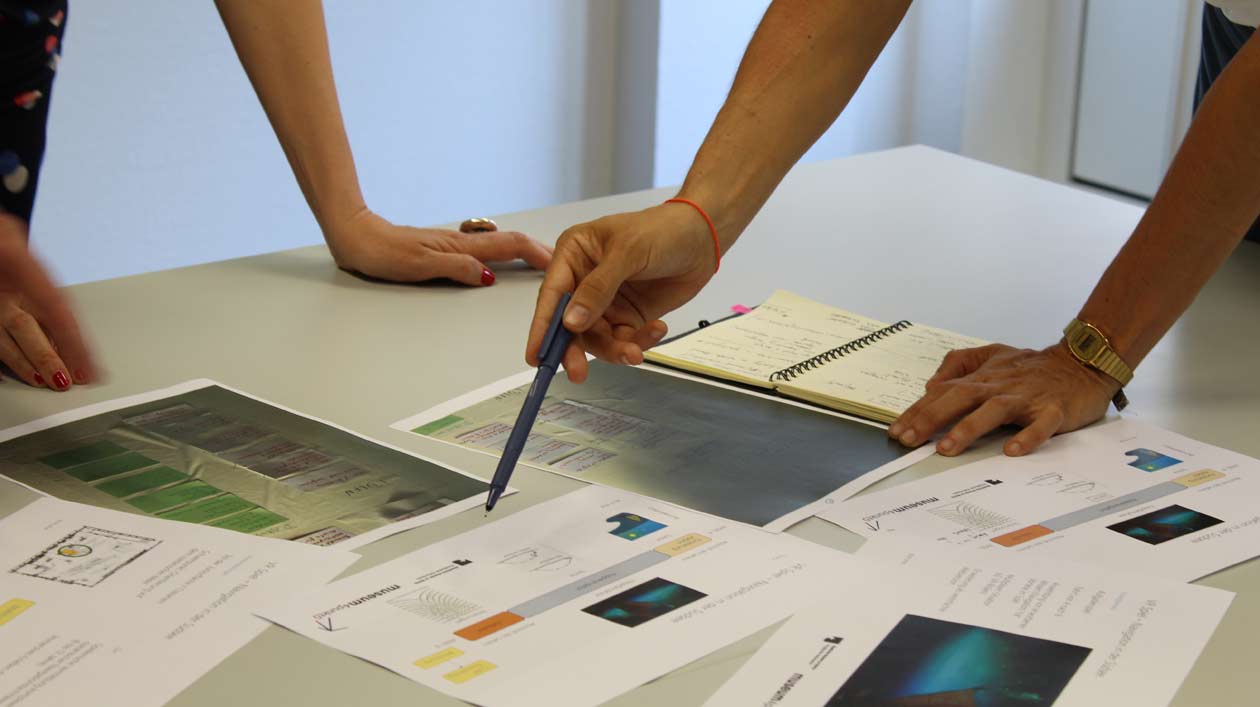 The pandemic and its consequences in daily life are acting as a magnifying glass that highlights the challenges of digitization. Institutions of all kinds are searching for means of digital education and outreach that can be customized to match their individual profiles and expected usage. This goes hand in hand with a process of strategic realignment that demands considerable resources. There are thus synergies that can be exploited. However different the starting points may be, everyone can benefit from the exchange of experience in the course of digitization and the expansion of digital content and services. With this in mind, one of the main tasks of museum4punkt0 is to facilitate the productive transfer of knowledge – not only among the parties involved, but significantly further.

In our blog, the project partners report regularly on the work being done within the network and focus on particular aspects of the discourse on digitization. In addition, museum professionals from other institutions discuss their expectations of museum4punkt0. What stages have the various institutions reached in the digitization process? What opportunities do they see in working with museum4punkt0?

Drawing on experience in order to "develop really suitable digital applications" and "mutual enrichment and inspiration" are among the potential benefits identified by Dr. Ruth Rosenberger (Haus der Geschichte Foundation ). "Honest insights" help "to rethink the museum visit as a visitor experience." Institutions that have just set out on their journey into the digital world find that it equips them "with a kind of digital tool box," according to Caroline Flöring (Varus Battle in the Osnabrücker Land -- Museum and Park Kalkriese). The external view of museum4punkt0 and the intensive exchange of experience with other cultural institutions also provide important stimulation for the project work itself.

The full interview will soon be available on the museum4punkt0 blog.
Links for Additional Information
To overview