Ägyptisches Museum Berlin is a partner of the new Akhenaten Museum
News from 11/19/2019
A new museum is being born in Al-Minya, Egypt. Berlin is involved in the effort – SPK President Parzinger has signed a memorandum to that effect.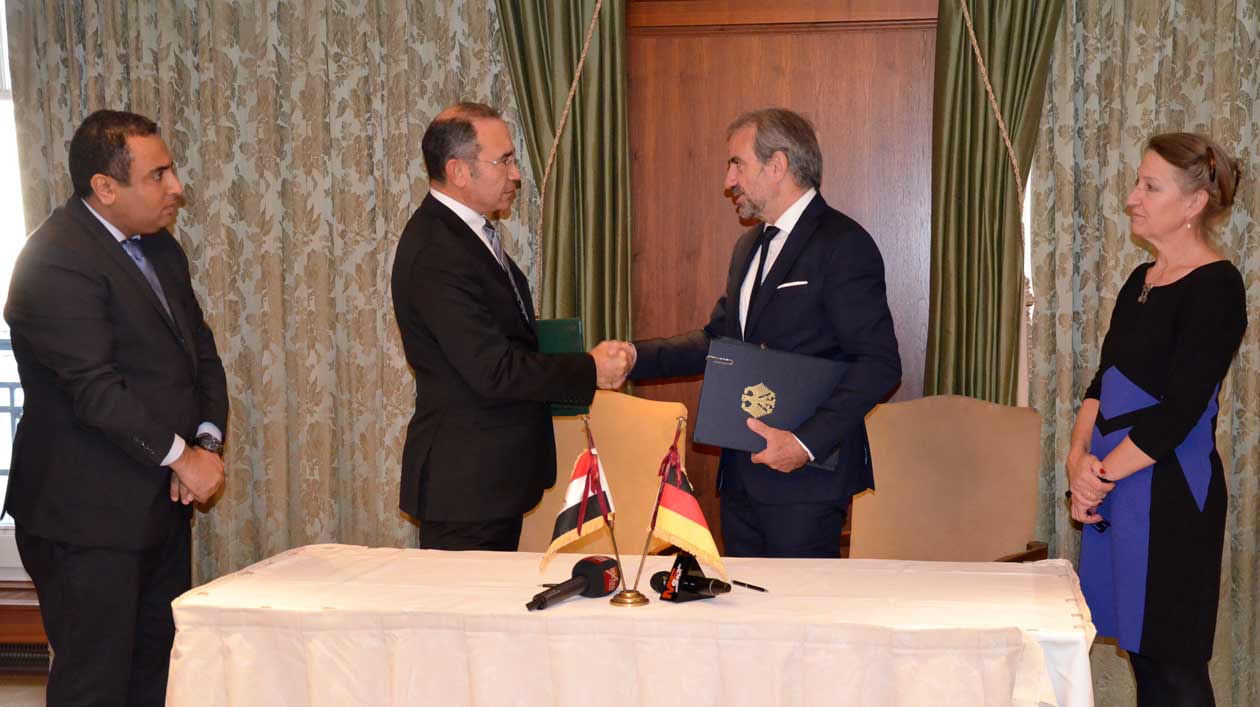 The Ägyptische Museum und Papyrussammlung (Egyptian Museum and Papyrus Collection) of the Staatliche Museen zu Berlin (National Museums in Berlin) is now a supporting partner when it comes to furnishing the new museum in Al-Minya, Egypt, around 250 km south of Cairo. Berlin's partnership in the new Akhenaten Museum began by supporting the new building's construction and is now continuing into the next phase: furnishing the museum.
Hermann Parzinger, president of the Stiftung Preussischer Kulturbesitz (Prussian Cultural Heritage Foundation), has signed an agreement to that effect with the Egyptian Ministry of Antiquities. The project is being supported by the German museum agency, which facilitates international partnerships such as this one.
The Akhenaten Museum site is about 50 kilometers from Tell El-Amarna, the place where many objects from the Amarna Period were found. It is dedicated to the 17-year reign of Pharaoh Akhenaten and his wife, Nefertiti. The museum currently plans to open at the end of 2022. Along with the Grand Egyptian Museum in Giza, the National Museum at Tahrir Square, and the National Museum of Egyptian Civilization in Al-Fustat, it will be one of the largest museums in Egypt.
Links for Additional Information
To overview