Drawing by Hackert restituted from the Kupferstichkabinett
News from 04/30/2019
The Staatliche Museen zu Berlin bought the ink wash drawing "Auf Hiddensee" in 1939. Its previous owner had to sell it when he was being persecuted by the Nazi regime.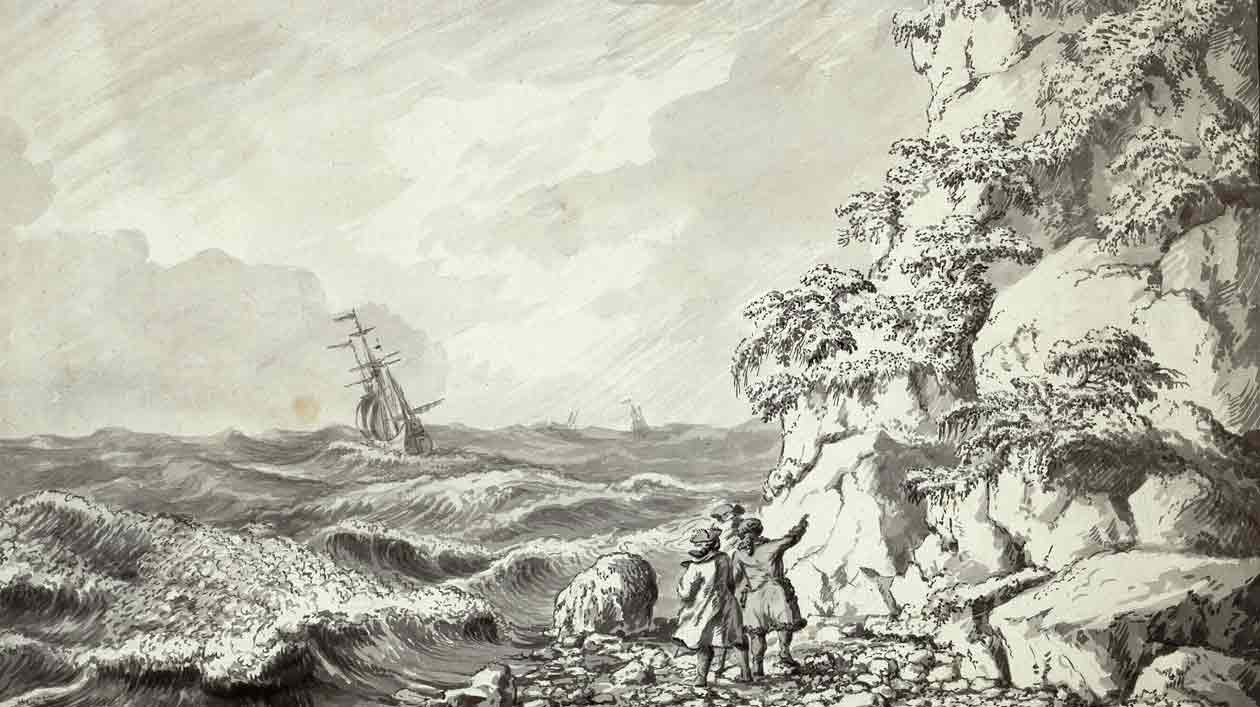 Yesterday, a descendant of Friedrich Emil Guttsmann (1888-1959) came to Berlin to receive the drawing in the Kupferstichkabinett (Museum of Prints and Drawings).
Friedrich Guttsmann sold the drawing directly to the Nationalgalerie in 1939. He and his family survived the Nazi era and emigrated to Sweden with the help of the Protestant church one after another. Before that, however, Guttsmann had lost his job and home in 1936 because of his Jewish descent. His dire financial situation forced him to sell all of his possessions, including the drawing.
The ink wash drawing Auf Hiddensee, 1764, was created by Jakob Philipp Hackert (1737 Prenzlau – 1807 near Florence), who was one of the Classical period's most famous landscape painters and is considered to have discovered the Baltic Sea region around Rügen for landscape painting.
Links for Additional Information
To overview